PBS to present America After Ferguson
Special to The Dallas Examiner | 9/29/2014, 12:07 p.m.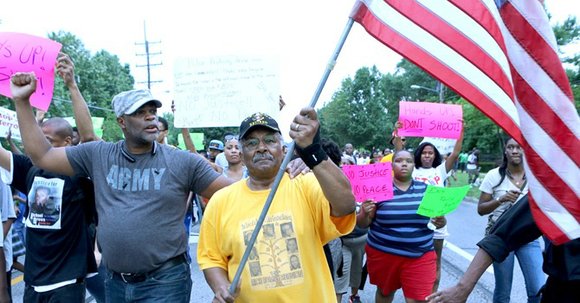 Special to The Dallas Examiner
America After Ferguson, a PBS filming of a town hall meeting that will explore the issues following the death of Michael Brown, will air on Friday at 8 p.m. Moderated by Gwen Ifill, PBS News Hour co-anchor, the meeting took place on Sunday and was filmed in front of a live audience at the Touhill Performing Arts Center on the campus of the University of Missouri-St. Louis.
The national conversation included leaders in the areas of law enforcement, race and civil rights as well as government leaders, faith leaders and youth.
"In light of the ongoing events in Ferguson, we wanted to help convene a conversation to delve deeper into these complex cultural questions," said Beth Hoppe, chief programming executive and general manager of PBS. "By bringing together PBS' trusted brand of news and public affairs analysis with our St. Louis affiliate, KETC, we will deliver a compelling and informative program that helps move these important conversations forward."
While the facts of the case are still in dispute, for many the story of Ferguson has become a symbol of the larger social divides in America, exposing a persistent disconnect along the lines of race, class and identity. Through conversations and special reports, the town hall meeting explored questions raised by the events in the Missouri town.
"The upheaval in Ferguson stirred up by an all too familiar stew of debate over race, justice and citizenship," Ifill said. "It's a discussion fueled by community outrage and resentment on all sides but it is one that shouldn't end. Our town hall conversation will shed light rather than heat on the topic, as we seek out the voices interested in digging deeper."
Furthermore, the meeting delivered content and conversation digitally and through social media. The dialogue will continue at http://www.pbs.org/afterferguson and through #AfterFerguson.