Lyrical prose: Justus on the Expressway
Robyn H. Jimenez | 4/30/2015, 10:59 a.m. | Updated on 4/30/2015, 12:03 p.m.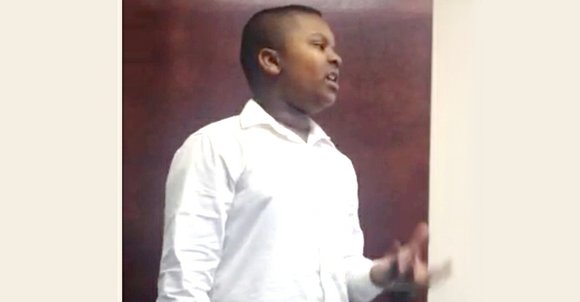 Justus' book was published and printed by Tate Publishing late last year. But his first book offers an opportunity to be more than a published work.
"I'm currently trying to become the world's youngest published poet," he stated.
He and his mother have applied to Unique World Records Unlimited to be listed on the National Book of Records as the youngest published poet in the nation.
"There's an application that has to be completed. Maybe some media clippings or a video, his ID and proof of residence," said Dr. Tracy N. Anderson-Clark, Justus' mother. "We have already obtained one witness form signed by the media. We just need one more. And then we have our proofs of when he was offered his contract from a publishing company. And those types of documents to show he did write this book."
Justus' mother is already very proud of him and hopes to be able to help him achieve the recognition of being the world's youngest published poet.
"I think that it would be a really great accomplishment," she stated. "The fact that he published a book is a lot more than some adults have done. I think if he's able to get this title, it definitely would add to his background and what he is trying to accomplish. But it definitely would be a great achievement for him to be able to have that on his resume."
It was several months before Justus could find out if he would be able to claim the title. But he expressed that it's a personal accomplishment well worth waiting for, and the thought of it brings a smile to his face.
Last week, Justus received the information that he had been waiting for, stating "Congratulations!" and listing Justus as the "Youngest Published Poet of USA."
"It means I made a mark for myself. I made a name for myself," he expressed.