The Helping Families in Mental Health Crisis Act
Rep. EDDIE BERNICE JOHNSON | 8/10/2015, 10:09 a.m.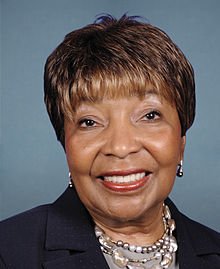 On June 4, I was proud to join Congressman Tim Murphy, R-Penn., as he introduced bipartisan mental health reform legislation, H.R. 2646, the Helping Families in Mental Health Crisis Act. Murphy and I have worked together during the past two years to make meaningful changes to our mental health system to better serve individuals with severe mental illness.
At a time when newspaper headlines constantly alert us of tragic incidences that could have been avoided if treatment was accessible, our country needs comprehensive mental health reform. While the federal government spends approximately $130 billion each year on mental health, basic services are not available for patients in need of care. The act contains several new and innovative provisions, but much of the legislation is based on existing programs that are successful in smaller models.
For instance, the legislation would partially repeal the Institutions for Mental Disease exclusion under Medicaid. The IMD exclusion is at fault for the chronic scarcity of psychiatric beds across the nation. Several states have already witnessed success from demonstration projects that allow for an exception to this rule. Also included in the legislation is Assisted Outpatient Treatment, or court-ordered treatment for individuals who wish to remain in the community on the condition of compliance with their prescribed treatment. AOT, already present in a number of states, is proven to reduce the rates of imprisonment, homelessness and substance abuse by approximately 70 percent for participants.
A new reform in the legislation is clarification of the Health Information Portability and Accountability Act – known as HIPAA – that governs which information can be provided to a patient's family or caregivers. There are countless stories of patients ending up in harmful situations when there is a lack of information flowing to parents and direct caregivers. The legislation would allow physicians to provide crucial information to immediate caregivers, after meeting certain criteria, regarding a patient's mental health crisis.
This legislation was built by two mental health providers in Congress who have seen our mentally ill population remain untreated in jails and prisons or on the street. HIPAA builds on feedback and critical analysis of the previous version of the bill while still investing in services that work and break down barriers to treatment. With countless supporters and more than 100 bipartisan cosponsors for the bill, Murphy and I look forward to advancing the legislation.
U.S. Rep. Eddie Bernice Johnson is the ranking member of the House Committee on Science, Space, and Technology and the highest-ranking Texan on the House Committee on Transportation and Infrastructure. She represents the 30th Congressional District of Texas, which includes Downtown Dallas, Fair Park, Kessler Park, Old East Dallas, Pleasant Grove, South Dallas & South Oak Cliff; all of Cedar Hill, DeSoto, Duncanville, Hutchins, Lancaster & Wilmer and parts of Ferris, Glenn Heights, South Grand Prairie, Oak Lawn, Ovilla, Uptown/Victory Park and West Dallas.