An island of isolation: The Sphinx proposal
DEMETRIA McCAIN | 8/10/2015, 10:12 a.m.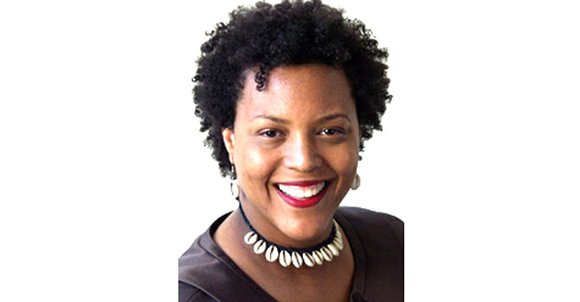 Special to The Dallas Examiner
Fiji Island's official tourism website seduces travelers to visit by advertising that "families and children have a special place here." Perhaps that is the case with the island near the Australian coast, but not in Dallas on Corinth Street where the Sphinx at Fiji Lofts has been proposed as another affordable housing venture. The Sphinx at Fiji Lofts' 170 units would house families with children and other residents. With a poverty rate of 43.22 percent and an Area Median Family Income of $26,198 that is 98.39 percent people of color, the U.S. Treasury Department gave a CDFI distress rating of four to the neighborhood (four is the highest number on the distress index). HUD gave the area a zero rating out of a possible 100 on its Opportunity Index.
If the neighborhood sounds familiar, it should. It is the same neighborhood where the city supported the Gateway on Clarendon proposal, recently and rightfully rejected by the Texas Department of Housing and Community Affairs.
It is the same neighborhood where potential residents would be zoned to attend schools (including my elementary alma mater) that have not met state standards despite hardworking and caring educators' efforts. And it is the neighborhood where a developer is asking TDHCA for state-issued HOME funds, 4 percent low-income housing tax credits and TDHCA issued bonds.
All children can learn. However, undisputed research has shown that children who live in high-poverty-laden areas miss out on some of the resources that help similar students in the long run. A recent Harvard study by Raj Chetty and his colleagues showed that children below age 13 who moved to lower-poverty neighborhoods showed significantly improved college attendance rates and earnings.
When they revisited these children's tax returns once they reached their mid-20s, Chetty found that the annual incomes were 31 percent higher on average relative to that of the non-movers who remained in high-poverty neighborhoods. The same type of positive outcome was found regarding college attendance when young children moved to lower-poverty neighborhoods.
One of Merriam-Webster's definitions of the word island includes "something resembling an island especially in its isolated or surrounded position." The children of the proposed Sphinx at Fiji Lofts would be isolated from many of the opportunities that would help them flourish while surrounded by a scarcity of resources. Borrowing from Marvin Gaye's Inner City Blues, the city of Dallas' support of economic and racial isolation "makes me want to holler and throw up both my hands."
I only hope the TDHCA board makes better choices.
The 2015 Low Income Housing Tax Credit Project for Dallas can be found at http://dallascityhall.com/government/Council%20Meeting%20Documents/HOU_TaxCreditProjects_020215.pdf.
Demetria McCain is vice president of the Inclusive Communities Project and a member of the OpEd Project's Dallas Public Voices Greenhouse. She can be followed on Twitter @demetria1913.