The 108th annual National Primitive Baptist Convention
Special to The Dallas Examiner | 8/17/2015, 9:51 a.m.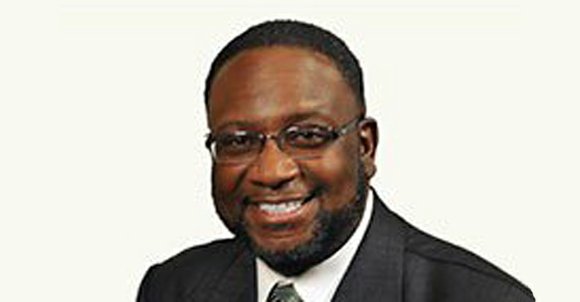 Special to The Dallas Examiner
Representing Primitive Baptist churches of African heritage in the United States, the National Primitive Baptist Convention, USA, will host its 108th Annual Session at the Sheraton Dallas Hotel, located at 400 N. Olive St. The convention will begin on Sunday morning and run through Aug. 21.
The theme for this year's convention is "Celebrating the Church: Occupy until Jesus Comes" from Luke 19:13.
Confirmed guest speakers are Dr. Zan Wesley Holmes, pastor emeritus of St. Luke "Community" United Methodist Church; Dr. Frederick D. Haynes III, senior pastor of Friendship-West Baptist Church; Congresswoman Eddie Bernice Johnson of District 30; Mayor Pro Tem Erik Wilson; Dr. Stephen C. Nash, president of Interdenominational Ministerial Alliance of Greater Dallas; Dr. Jim Dunn, executive vice president and chief talent officer for Parkland Health and Hospital Systems; Dr. William T. Glynn, pastor of Mt. Olive Missionary Baptist Church in Fort Worth; and Todrick Johnson, CEO/publisher of Epitome Magazine in Frisco.
Approximately 1500 members and leaders are expected to assemble for the six-day convention. Hosted by Zion Chapel Primitive Baptist Church in Lancaster and the Western Region and Regional Vice President Elder John Richardson, attendees will meet to discuss business on behalf of their church, participate in church school training sessions, lectures and workshops, attend special services, enjoy performances by the National Choir, Chosen Generation (Youth Congress) Choir, Western Regional Choir [of Texas, Oklahoma, Louisiana and California], Zion Hope Primitive Baptist Church Mass Choir [of Florida], First Southern Regional Choir [of Alabama, Tennessee and Mississippi], take part in daily Bible Expositions, promote evangelism and mission, and fellowship with each other.
The National Primitive Baptist Convention Church School Congress and Urban Ministries will partner with Evangelical Training Associates of Chicago, Illinois, to offer a certificate course to the convention delegation. ETA will offer the course entitled "Understanding People" that will require 10 contact hours to be course certified. Eligible participants must be registered with the congress or the convention, and pay the general registration fee. Classes will be conducted Monday through Wednesday. Upon satisfactory completion of the course, participants will be certified by ETA to teach the course in their home areas.
The highlight of the convention will be the Communion and Feet Washing Services held on Aug. 20 at 7 p.m. The symbol of the "broken body" and "shed blood" of Jesus Christ brings to a crescendo the week of praise, worship and service, and uniquely experienced with the greatest example of servant leadership the world has ever known – the washing of the saints' feet.
To learn more or registration, visit http://www.npbcconvention.org.