For Oak Cliff
Teacher brings back-to-school event to Oak Cliff students
DIANE XAVIER | 8/17/2015, 9:58 a.m.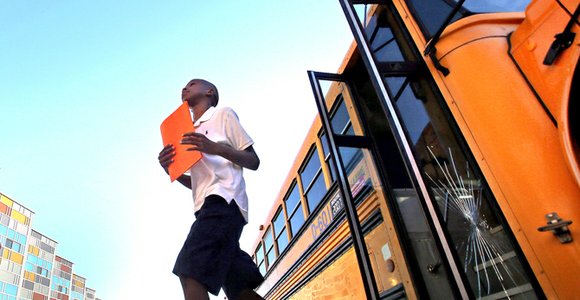 The Dallas Examiner
Taylor Toynes is a fourth grade reading and writing teacher at W.W. Bushman Elementary School with a passion for his Oak Cliff community and a dedication toward teaching. But he has one big concern when it comes to his students.
Despite the big city back-to-school festival and the many local festivals offering school supplies as students prepare to return to school, many of his students started off the school year with little or no supplies, or old backpacks in poor condition – sometimes due to lack of transportation or parents who had to work during the event.
"As a teacher, I saw so many of my students that did not have school supplies within the school year," he said. "I knew there was a way we could do something to serve the entire community. I also grew up in the community and have a very strong passion for the Glendale Park area. Knowing the way the community is, I know some things needed to be changed and instead of a person that's just talking about these things, I really wanted to get out and get my hands dirty and try to do as much as I possibly could."
Toynes wanted to make sure the children in his community were ready for the school year. So he, along with friends and community leaders, joined efforts to host the first For Oak Cliff Back-to-School Festival on Saturday from 9 a.m. until noon at Glendale Park, located at 1515 E. Ledbetter Drive.
The event will feature free backpacks with school supplies and lunch for about 500 students from pre-K through 12th grade.
"It's just going to be a festival for the community and for kids and will include a voter registration drive, a job fair, college fair and school supply giveaway," Toynes said. "So far, we have raised money to buy 525 backpacks full of school supplies. It's just going to be a good day for the community to come together, organize and just have a fun and eventful day in the park."
Toynes discussed the high rate of poverty and crime in the community, which studies indicate affect children's education. Children raised in poverty are forced to adapt to situations unique to their environment, in ways that undermines optimal school performance, according to Teaching with Poverty in Mind by Eric Jensen.
Toynes stated that children in his community need a helping hand to overcome the environmental factors that create obstacles in education.
"One of the unique things about that community despite all the tragedies and things going on is that the community in Oak Cliff has a strong sense of pride within themselves. What we need people to do is come back and serve their communities," he explained.
Toynes said he hopes this fair will help fire up children and get them excited to start school, as well as looking at a future beyond graduation.
"Hopefully this event will reshape and rebuild the community as a whole. When you start the school year with fresh school supplies, it will get kids fired up and ready to go. Also, this event shows that people actually care about the kids in the community and shows that we have something special here. I just want everyone to see how beautiful our neighborhood really is. This is going to be an annual event and I want kids to have pride in their community," he said.
"When a kid is 9 years old and by the time they turn 18, they can say 'Going to that event year after year gave them pride and engagement.' Right now, we have a lot of unemployment in the area and a lot of people are in the dark about issues politically. So many people think they are unable to go to college and so many people think that they are not smart enough or don't have the means or resources to make it to a university. I hope this event gives students hope."