Scientists debate ethics of human gene editing
LAURAN NEERGAARD | 12/14/2015, 10:01 a.m.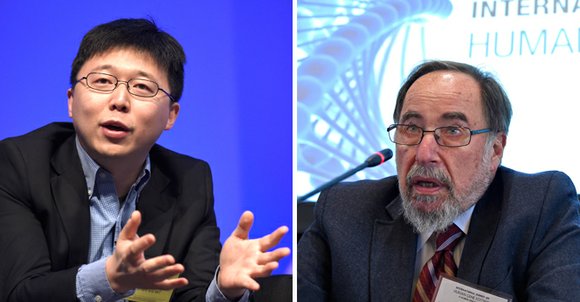 Last spring's experiment in China highlighted that ethics aside, embryo editing wasn't anywhere near ready for real-world use for safety reasons: Those off-target edits risked fixing one problem only to create another. But there's controversy over whether and how to continue laboratory experiments to see whether it eventually could work.
Around the world, laws and guidelines vary widely about what germline, or hereditary, research is allowed. Some ban any research; some allow only lab research but not pregnancies; some have no policies. In the U.S., the National Institutes of Health won't fund germline research but private funding is allowed.
What one country attempts "will have consequences in others," the White House's Holdren noted.
Proponents say the ultimate goal is to prevent mom and dad from passing devastating diseases to their children.
"This technology is poised to transform preventive medicine," Harvard geneticist George Church wrote in Nature.
He added a warning: If mainstream scientists can't explore heritable gene editing, that "could put a damper on the best medical research and instead drive the practice underground to black markets and uncontrolled medical tourism."
It's not just about editing embryos; some potentially simpler treatments hinge on germline editing policies, too. At the University of Pittsburgh, Dr. Kyle Orwig wants to develop treatments for male infertility by altering sperm-producing cells that in some men don't do their job.
Doudna adds that a complete ban on such research could block important discoveries. British researchers, for example, plan to alter embryos to study early human development, work that could shed light on miscarriages.
On the other side are critics who argue that standard in vitro fertilization techniques to test the genetics of embryos before they're implanted, or before adoption, are alternatives. And they raise the specter of parents who can afford designer babies with specific traits.
"The medical arguments are tenuous and the possible social consequences are grave," said Marcy Darnovsky of the Center for Genetics and Society, an advocacy group.