PQU studies South Dallas environment
DIANE XAVIER | 2/6/2015, 9:41 a.m. | Updated on 2/6/2015, 1:09 p.m.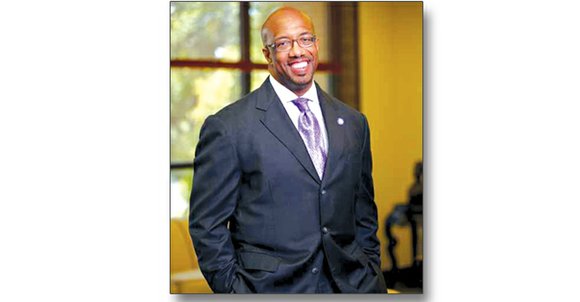 The Dallas Examiner
They may come from worlds apart, but together, they share a common passion: environmental justice.
Students from Paul Quinn College, a Historically Black College, are working with students from Duke University Nicholas School of the Environment this spring semester to come up with a solution to tackle environmental justice in South Dallas.
The program, DukeImmerse, is a semester-long program where eight undergraduate students from Duke and eight undergraduate students from Paul Quinn work together to address issues on Urban Environmental Justice and Social Entrepreneurship through classes, seminars, research work and also by working with the South Dallas community.
During the semester, Paul Quinn students will travel to Duke and be in residence for two weeks. In return, Duke students will be in residence at Paul Quinn for three weeks, exchanging ideas and coming up with solutions to address the needs in South Dallas.
Deborah Gallagher, director of the Duke Environmental Leadership Program and associate professor of the practice of environmental policy at the Nichols School of Environment, summarized the program's goal.
"What we were looking for was a way to bring Duke students together in order to raise their awareness of issues in the United States rather than going overseas to Africa or South America," Gallagher said. "Here in the United States, we have the issues of food justice, poverty, underdevelopment and lack of resources in the United States. Most of us think of Africa, Brazil or India when it comes to these issues but our big urban centers in the United States have these issues as well."
Gallagher discussed how South Dallas is one urban setting that lacks these economic resources.
"South Dallas is under-resourced and underdeveloped," she said. "There is a lack of opportunity for the residents to earn a living. There is also a lack of transportation and there is certainly a lack of access to healthy foods. South Dallas also has an overabundance of dis-amenities, such as a big landfill within smelling distance of Paul Quinn."
With so many issues facing the community, Gallagher said it is important for students in the program to learn how to tackle those issues.
"I hope the students get to understand the concept of environmental justice and how communities of poverty and communities of color have been disadvantaged by environmental dis-amenities such as landfills and chemical factories for a long time and how we can begin to make progress on that. I hope students can learn that we can restore urban environments and create thriving ecologies in urban settings and teach them how to serve the communities in which they live."
Michael Sorell, Paul Quinn college president, worked with Gallagher to get the DukeImmerse program started. Sorrell is a Duke alumnus with a master's degree in public policy (1990) and a law degree (1994).
He said what started his interest in this project was when the city of Dallas planned to expand a landfill two years ago a few miles from Paul Quinn. Sorrell reached out to Gallagher to see how they could work together to address this issue.