Madam Walker still inspiring Black community
TIM EVANS | 2/9/2015, 7:59 a.m.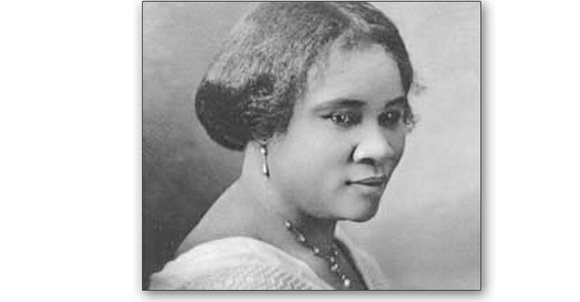 Walker left Indianapolis in 1916, moving to New York, where she died in 1919 at age 51. She was inducted into the National Business Hall of Fame in 1992, joining the likes of Sam Walton, Steve Jobs and Richard Sears.
"You can't talk about the history of Black hair care or business without talking about Madam C.J. Walker," said Lori L. Tharps, an associate professor of journalism at Temple University and co-author of Hair Story: Untangling the Roots of Black Hair in America.
"Her genius was not so much her products, but the marketing and the idea of giving Black women the gift of pampering themselves, of allowing them to take pleasure in cosmetics and hair grooming."
At the time, Tharps said, the few commercial hair care products on the market for Black women were promoted to "fix" what was deemed "problematic" about their hair.
"Madam Walker turned that around. She made it an indulgence, a way to pamper yourself," Tharps said. "It was the concept that if you look good on the outside, you feel good on the inside."
Walker was also one of the first to use her own "before and after" photographs in advertisements, a break from the common practice of depicting lighter-skinned Black women in advertising.
Tharps said new generations of female entrepreneurs are following Walker's model as they seek a piece of the estimated $9 billion Black cosmetics industry that Walker helped start a century ago.
"She is the standard-bearer most of these people are trying to emulate," Tharps said. "And many of them are like Madam Walker – solo female entrepreneurs."
The market is limited but lucrative. Research by Essence and Procter & Gamble shows that Black women spend as much as three times more on hair and skin products than women in general.
Bundles said African American women like the idea of purchasing from companies owned by Black women, but that is far from the sole factor in purchasing decisions.
"It comes down to whoever has products that are desirable and effective," she said. "People will buy products for quality, and they will buy products for bargains."
Still, she believes, there is room for other female African American entrepreneurs to follow in Walker's footsteps.
"Providers and consumers are always looking for something new, and this is a really fantastic way for African American women to get into business," Bundles said. "Nobody cares more about our hair than we do. And nobody understands our hair better than we do."