The other victims of rape
JAZELLE HUNT | 2/13/2015, 9:39 a.m. | Updated on 2/13/2015, 9:11 p.m.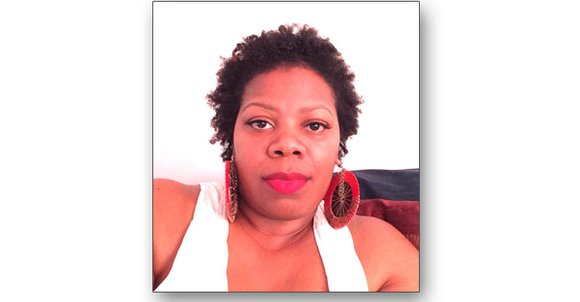 – Part II –
WASHINGTON (NNPA) – The first time Tiffany Perry learned about her conception, she was too innocent to fully understand the gentle explanation her mother was offering, too young to process such a heavy and complicated behavior.
What she distinctly remembers is watching Oprah with her mom a few years later, as a 10-year-old. It was the television episode in which Oprah revealed to the world that she was a rape survivor.
"When [Oprah] said herself, and started crying … my mom just fell apart," the 39-year-old Jersey City, New Jersey, native recounted. "I tried to console her, but she was inconsolable. It was just so intense."
At 15 years old, Perry's mother was raped by her foster mother's 21-year-old married son. His wife had invited Perry's mother into their home to babysit their child and to escape her foster mother's wrath.
Her foster brother raped her repeatedly for two weeks, sometimes at knifepoint. Despite being a virgin at the time and under the care of the state, few people bothered to inquire about the details of the pregnancy. Plus, the fact that he had threatened to kill her, kept Perry's mother silent.
"Maybe, as a Black person, they just saw this as another teenage pregnancy, and nobody really asked any questions," Perry said, trying to explain the unexplainable. "I can't say with certainty … but I'm thinking that if she was White in a foster home and her belly started to grow, then maybe a flag would've went up somewhere and somebody would've investigated more as to why this foster child is pregnant."
In subsequent years, freed by the Oprah episode, Perry's mother became more forthcoming.
"As I grew up, she told me more details of the attack. It was like she had been carrying this around the whole time."
But opening that door triggered another set of emotions in Perry.
"I went through different feelings of inadequacy, feeling like I had to overcompensate because I was a child of a rape. Even now, when I say the word 'inadequate,' I get choked up," she said, her voice trembling with emotion.
"My mom was awesome, she never talked down to me … my mom always praised me, always gave me love," Perry said. "But I felt like … I owed it to her to be perfect so she doesn't feel like keeping me was a mistake."
And there was the question of what she would say when asked about her father. Perry chose to say that he was dead, that he had left, or that she didn't know him, depending on the questioner. But even while denying his existence, there was also a deep craving to know about this man, wherever he was.
Wanted to know her roots
More than anything else, she did not want her mother to feel badly.
"I didn't rape her, but when I was younger, I used to feel like it was my fault," she recalled. "The dreams that she probably could have fulfilled – if she had stayed that innocent virgin who wanted to be a lawyer – she wasn't going to be able to fulfill those because I was here."