A Place of Serenity in South Dallas
A new home for Dallas women in need
JESSICA NGBOR | 2/13/2015, 9:46 a.m.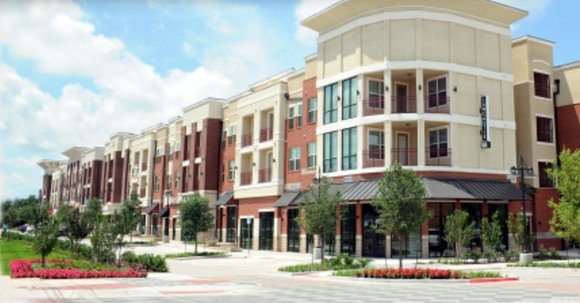 The Dallas Examiner
Chronic homelessness and poverty is an epidemic in many of our communities throughout South Dallas County. Last year, 3,314 individuals were reported as homeless or living in shelters, during a homeless count by Metro Dallas Homeless Alliance. Women and children are the most vulnerable group among that population.
Located in the Lancaster Kiest Village, the 45-unit gated apartment complex will serve as supportive housing for women who are homeless or low income with or without children in transition.
"We are looking at how we can take them to the next level," said Sherman Roberts, City Wide Community Development Corporation president and CEO. "Wherever that person is in life, we are just trying to get them to achieve."
Services such as GED preparation, employment opportunities, job training and life-skills training will be offered to tenants. Outside community organizations will provide comprehensive case management and counseling services as well.
City Wide CDC's mission is to revitalize neighborhoods through the development of affordable housing, economic development, educational, literacy and social programs that empower individuals and families to improve their quality of life. They are responsible for building the Lancaster Urban Village last year, which has 193 units of affordable housing for mixed-income families. The apartments have a clubroom, fitness center and a resort-style swimming pool. The retail side includes a dentist office, Papa John's and Subway.
The Serenity Place Apartments is part of the third phase of the Lancaster Kiest Village and will be built at 3124 S. Densley Drive, and is part of the first phase of the village that also includes 8,000 square feet of two-story, retail and office space. Carleton Properties is the general contractor for this project.
The apartments will offer two and three bedroom units with ceiling fans, central heat and A/C, microwave ovens, icemakers and washer/dryer connections. There will also be secure parking and a children's playground. This project is scheduled to be completed by the end of the year.
The program is targeted toward displaced and low-income women, but it will serve others based on need. There are many different transitional stages in life, so the program tries to cater to each transition. Whether it's a woman who just got out of prison or a single mom trying to provide for her children, this program is designed to help others get back on their feet. City Wide CDC alongside with ABC Behavior Health will conduct screenings to find out a person's needs and see if they qualify. After qualification, a housing voucher will be provided to pay for rent, as long as the individual is actively involved in a service to help them find a job.
City Wide also provides housing for homeless seniors at Blossom Gardens Apartments, a rehabilitated building located in East Dallas, that has 12 units that provide safe housing and social services for the city's most mature displaced residents.
For more information on qualifications contact City Wide CDC at 214-371-0888 or visit http://www.citywidecdc.org.