Hollywood, time to act like diversity matters
MARC H. MORIAL | 2/16/2015, 9:08 a.m.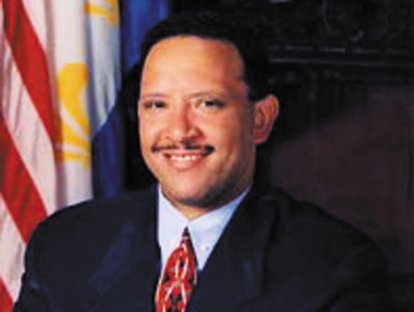 (NNPA) – Hosted by the Academy of Motion Picture Arts and Sciences, the 87th annual Academy Awards ceremony, better known as the Oscars, will either best be remembered for the uproar incited by this year's homogenous nominations, or as a seminal moment for change in the Academy's long, non-inclusive history.
For the first time since 1998, the stage has been set for our nation to celebrate its least diverse Oscars. In a year that saw Oscar-worthy turns from several actors of color, none were nominated in the acting categories, with all 20 acting nominations going to White actors. But the story doesn't end there. Not a single woman stood among the five directors and 14 screenwriters nominated in those categories.
In a nation where nearly 51 percent of the population is female, how can formidable directors like Ava DuVernay for Selma and Angelina Jolie for Unbroken find themselves on the cutting room floor of the nomination selection? In a nation where, according to a 2014 Pew Research Center survey, "Some 43% of Millennial adults are non-white, the highest share of any generation," how does the Academy's nominees not reflect Hollywood's audience base or the nation in which we live?
In response to the outcry surrounding this year's Oscar nominations, Cheryl Boone Isaacs, the first African American and third female president of the Academy, spoke to the Associated Press and pointed to progress in the Academy's efforts to reflect our nation's diverse, movie-going audience. She noted, "In the last two years, we've made greater strides than we ever have in the past toward becoming a more diverse and inclusive organization through admitting new members and more inclusive classes of members," adding, "I would love to see and look forward to see a greater cultural diversity among all our nominees in all of our categories."
I share her vision, but the question remains of when those words will be put into a plan of action – and championed by the broader industry.
A much-cited 2012 survey of the Academy by the Los Angeles Times demonstrates the crux of the problem. According to the survey, the estimated 7,000 Academy members are 94 percent White, 77 percent male and have a median age of 62 – hardly a representative reflection of the nation.
While my role is not to question the film credentials of the Academy's members, I do question the ability of such a homogenous body to reflect the perspectives, lives and stories of a diverse pool of moviemakers – and moviegoers. I would also question the ability of the Academy to monitor itself and become a more inclusive body without the pressure of public scrutiny and advocacy.
Here are a few things to note about Academy membership: Membership is "limited to film artists working in the production of theatrically-released motion pictures … The Academy's membership process is by sponsorship, not application. Candidates must be sponsored by two Academy members from the branch to which the candidate seeks admission. Additionally, Academy Award nominees are automatically considered for membership and do not require sponsors … The Board decides which individuals will receive invitations."