Kobe Bryant's curtain call – Father Time has spoken
OMAR TYREE | 2/16/2015, 9:02 a.m.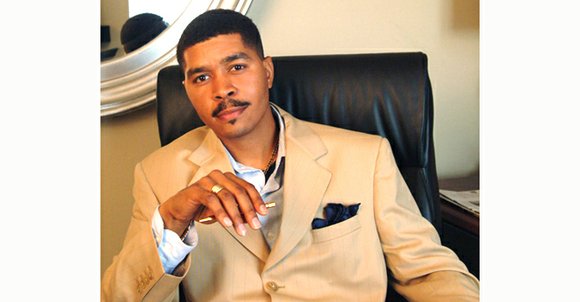 (NNPA) – At age 36, superstar Los Angeles Lakers basketball player, Kobe Bryant, is apparently at the end of his rope. On his final professional contract, a two-year $48 million deal to make sure he retires as a Laker, Bryant is presently mulling over his third straight season-ending injury after a recent rotator cuff tear in his shoulder that needed immediate surgery. As mentally tough as we all credit Bryant for being over his 18-year professional career, it's no longer about Bryant's mind over body … because his body obviously has had enough.
NBA analyst Charles Barkley likes to say, "Father Time is undefeated." Which means you can't force your body to do things that it used to do five, 10 and 15 years ago – at least not on a regular basis without paying the piper. Surely, we've known Bryant to play through nagging injuries before, but that wasn't the case two years ago when his Achilles tendon popped before the Lakers' final playoff appearance.
With Dwight Howard and Steve Nash on his team that year, there was no way on God's green earth that Bryant would have allowed himself to sit out with an injury after he had single-handedly dragged his team into the playoffs if he could have played through it. However, there are certain injuries that athletes simply can't fight their way through, no matter how tough they are. A ruptured tendon is one of them because you can't push forward or jump.
The serious conversations that off-season surrounded how long it would take for Bryant to return from the tendon injury, if he would return at all. Would he still be the same high-flying, hard-charging, take-no-prisoners assassin that we knew him to be, or some new, game-managed, old man, veteran? Bryant put that talk to rest with a reckless abandon, when he returned full blast in last year's season, only to suffer a left knee injury in his sixth game, while just starting to get his full wind back and minutes up.
With the Lakers not being a playoff-contending team last year, and with a serious need for quality draft picks, Bryant and team management decided to shut him down for the season instead of coming back and possibly making it worse in a meaningless season. So Bryant strengthened his mind and body for a second return this season, while excited about a new coach in former Lakers player and champion, Byron Scott, only for the Lakers to lose their number seven draft pick, Julius Randle, in the first game of the season, while Bryant comes up ailing once again before the All-Star break.
Some lucky number seven that turned out to be. And the waiting game for Bryant is on again. However, few of us see much of a need for him to come back to a brutal NBA Western Conference, where the Lakers are nowhere near making the playoffs.
Sorry, Lakers fans, but a miracle is not happening this season. It's best to shut Bryant down again and hope for the best bouncing balls to draft some new recruits with cap space money to see if Kevin Love would like to come back home to California next season and leave Cleveland and LeBron. There is a chance of that happening.