Kobe Bryant's curtain call – Father Time has spoken
OMAR TYREE | 2/16/2015, 9:02 a.m.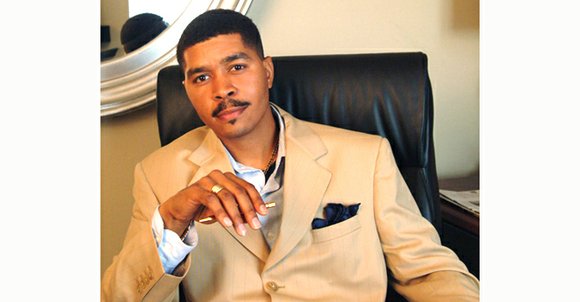 In the meantime, I'm beginning to pull out all of my Bryant memories. I remember watching the Philadelphian-born baller on the local high school sports shows, where a long-limbed and bald-headed Bryant outshined the inner-city competition, while playing for a suburban Pennsylvania school in Lower Merion. The swaggerlicious kid then prepared to jump the college ranks and go pro, while asking a very popular Brandy Norwood if she would like to attend his senior prom with him.
"What? This kid has that kind of confidence?" I remember asking. Drafted number 13 overall by the original Charlotte Hornets in 1996, Kobe was traded to the one and only Los Angeles Lakers – when they were still the kings of the mountain – for veteran center Vlade Divac.
"Are you kidding me? This 18-year Philly kid goes to the Lakers now?" It sounded like something created in a Walt Disney movie room.
A new Afro-style Bryant then proceeded to take over a young, star-laden team that included the likes of Shaquille O'Neal, Nick Van Exel, Eddie Jones, Robert Horry and Jerome Kersey, where the fearless rookie shot a famous air-ball in a 4-1 series loss to the Utah Jazz in the playoffs.
Bryant would soon recover in the following years to become the Lakers most athletic player as he sparred for leadership rights with the bigger, badder and broader Shaq Attack. The dynamic, clashing duo went on to appear in four straight NBA Championship Finals, in which they won the first three.
Close to 39,000 points later, with five NBA championships, two NBA Finals MVPs, four All-Star Game MVPs, 17 All-Star Game appearances, two NBA scoring titles, one Slam Dunk Contest title, and three Gold Medals in Olympic and World Championship competition, it may now be time for the "Black Mamba" to finally hang up his professional shoes and join the halls of legends as the Los Angeles Lakers all-time leading scorer and international icon.
Just don't tell Bryant that. He still wants to keep playing.
Omar Tyree is a New York Times bestselling author, an NAACP Image Award winner for Outstanding Fiction and a professional journalist.