Dallas lawmakers push for change
Proposed bills could reform education, police/community interactions
DIANE XAVIER | 2/20/2015, 11:52 a.m.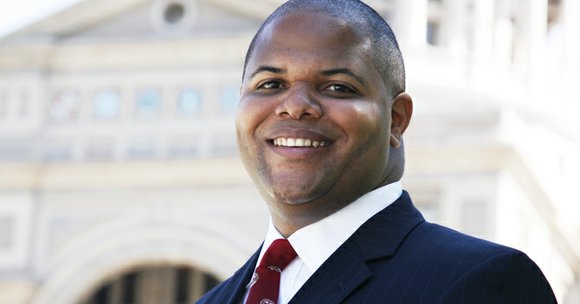 The Dallas Examiner
With the 84th Texas legislative session in full swing, lawmakers in Texas are working around the clock to pass bills that would help their constituents.
One lawmaker, Rep. Eric Johnson, D-Dallas, is trying to make a difference in education and police interactions with the public.
During the current session, he introduced a proposal to improve the quality of pre-kindergarten for students and also has filed a bill to increase transparency in policing. He, along with Rep. Marsha Farney, R-Georgetown, recently announced a plan to reform pre-kindergarten in Texas in order to improve its quality.
"I am working with Marsha Farney, who is a member of the Public Education Committee and is very committed to pre-K," Johnson said. "We have partnered together on the only bi-partisan comprehensive pre-kindergarten reform bill that has been filed in the Texas legislature in either the House or the Senate. What our bill does is we offer school districts the option of applying for funding for a full day of pre-kindergarten for 4-year-olds who meet current state eligibility standards for public pre-K."
Currently, the pre-kindergarten program in Texas is limited to half-day funding.
"We want to offer districts a way to get full-day funding from the state if they meet certain best practice criteria," he said. "We have recent research that shows that essentially a child that is not kindergarten ready will not be college ready for the most part. If you are not kindergarten ready, you won't read on grade level by the third grade. If you are not reading at grade level by the third grade, there is a great likelihood that you will either dropout of high school eventually or that you will continue on and perhaps graduate high school but won't be college ready."
Johnson said the first indicator that they have found in the educational system for whether or not a child is on the path to educational success is kindergarten readiness.
"What we are proposing is high quality pre-K, which is different than daycare," Johnson said. "This involves instructional and curriculum aspects that makes sure the kids are learning things that make them ready for kindergarten as opposed to merely providing kids a place to be during the day while their parents are at work."
In order for districts to get funding for a full day of pre-K, certain quality standards must be met.
"They have to run a full-day program," he said. "Quality means a full day of instruction because a half day of pre-K has not shown to be particularly effective of making kids kindergarten ready. Second, you have to have a curriculum that's worth something and approved by the Texas Education Agency. Third, you can't have a class size ratio bigger than 10 to 1. Fourth, teacher's aides have to meet some sort of teacher certification. Fifth, teachers themselves are being taught in the form of professional development or teacher coaching on an ongoing basis. Last, every district has in place a parental involvement plan. They have to show how parents are involved with their child's education and then they can get the money."