Groups unite as Selma march conflict is resolved
GEORGE E. CURRY | 2/20/2015, 11:58 a.m.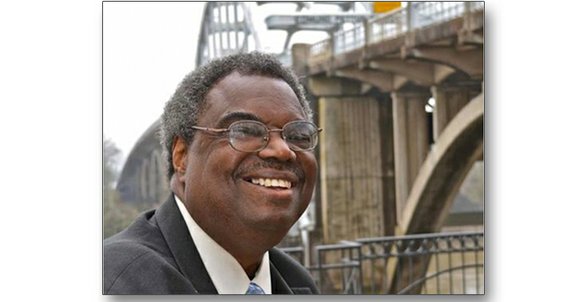 WASHINGTON (NNPA) – A very public conflict between the Bridge Crossing Jubilee Inc., the local group that has been commemorating the 1965 Selma-to-Montgomery March for more than four decades, and the largely White-run The Faith & Politics Institute, a Washington-based group that had organized competing marches in Selma and Montgomery on the weekend commemorating the 50th anniversary of "Bloody Sunday," has been resolved with both groups agreeing to participate in a single march in Selma, a coalition of organizations has announced.
"The organizations in the unified committee will sponsor one march, the sacred Bloody Sunday re-enactment march across the Edmund Pettus Bridge on Sunday, March 8, 2015," the 10 major organizations said in a joint press release. "No organizations in the unified committee will sponsor and or participate in any other march."
Faith & Politics, which focuses on bringing people together to reflect on spiritual values and hold conversations across racial, religious, ideological and party lines, had announced plans to hold a march led by President Obama in Selma on Saturday, the day before the big march, and a separate march and rally on Sunday in Montgomery that would have competed directly with the annual bridge-crossing ceremonies. Rep. Johns Lewis, D-Ga., who was brutally beaten on Bloody Sunday, is closely affiliated with Faith & Politics.
In an open letter to the group, dated Feb. 11, Alabama state Sen. Hank Sanders of Selma wrote, "It appears to me that Faith & Politics has set out to not only diminish but to destroy Bloody Sunday. You not only scheduled another march on Saturday in Selma but you scheduled a march and rally in Montgomery on Sunday during the afternoon when the sacred Bloody Sunday March takes place in Selma. It would have been so simple to hold your events in Montgomery on Saturday and join the events in Selma on Sunday. However, the arrogance of power has caused you to try to diminish the sacred Bloody Sunday March and Commemoration and change history."
After publication of Sanders' letter, representatives from 10 organizations – including the Bridge Crossing Jubilee, the Southern Christian Leadership Conference, Rainbow PUSH, the National Action Network, The Faith & Politics Institute and the National Voting Rights Museum in Selma – came together to resolve the conflict.
The end result is that Obama will speak in Selma on Saturday, March 7, the actual anniversary of Bloody Sunday, but there will be no march in Selma that Saturday or in Montgomery on Sunday. The Faith & Politics Institute and local organizers have clashed before.
"This was not the first time I am sorry to say that the issue of who will be among those on the front lines has recently become a bone of contention. Faith and Politics has insisted that only members of the Faith and Politics delegation be on the front lines," Sanders wrote. "We have insisted that some of the nearly 600 other individuals who were also on the Bridge on Bloody Sunday in 1965 be included. In 2013 when Vice President Biden was here, Faith and Politics wanted to allot only 30 places for survivors of Bloody Sunday with 270 places for members of their delegation, including congressional staff members. When an agreement was worked out that it would be half and half, Faith and Politics then had the Secret Service give virtually every place to members of the Faith and Politics delegation. It seems that you value status, power and money far more than you value blood, sacrifice, struggle and history."