Preserving History: UNT archives TBAAL's past performances, events and documents
JESSICA NGBOR | 2/20/2015, 12:01 p.m.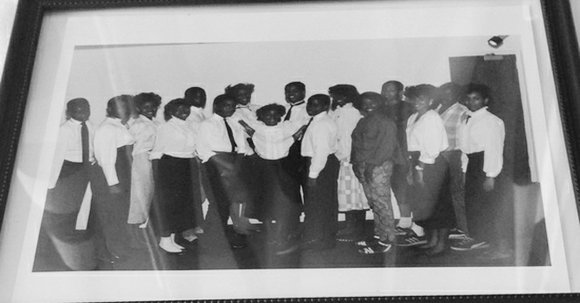 The Dallas Examiner
Preserving African American art history is imperative to The Black Academy of Arts and Letters. The mission of the organization is to create and enhance awareness and understanding of artistic, cultural and aesthetic differences utilizing the framework of African Americans in dance, theatre, music, literary, fine and visual arts.
To uphold their mission, TBALL announced on Feb. 9 that they signed an unprecedented archives partnership agreement with North Texas University to have their work digitized in the UNT library, which has the 12th largest digital holdings in the world. The display is the only one of its kind. The archive will include 38 years of video, photos, letters and press clippings of works. They will be available permanently, both students and the public will be able to see and understand the contributions that the institution has made to world culture.
"A lot of this information was found in a New York dumpster, I just got a small part of it and to me it says something," said Curtis King, TBAAL founder and president. "Curtis, you don't have a choice but you have a responsibility to make sure that since this stuff was put in your hands, you have the responsibility to make sure this stuff is preserved."
UNT President Neal Smartresk and UNT Dean of Libraries Dr. Martin Halbert stated that they are very excited to be part of this new addition to the library.
"This is a major milestone for TBAAL and UNT," Smartresk stated. "Artists and scholars from across the United States and around the world will now have the opportunity to delve into the artistic contribution of African American culture born and nurtured in America and specifically in Dallas and North Texas."
He also reminded the audience of UNT's diversity, and said it was the first university in Texas to open its doors to African Americans.
Halbert announced that a King endowment is in progress. He and his team are open to any fundraising and suggestions.
Performances under King's leadership include dramatic and musical stage productions, jazz, blues, R&B, gospel, hip-hop, classical, reggae concerts, gala benefits, art exhibitions, lectures, book reviews, film screenings and its annual Summer Youth Arts Institute
The theater has held historic performances, such as: Tribute to Tramaine Hawkins, Black Music & the Civil Rights Movement, Motown Motown, the Musical!, and Four Little Girls: Birmingham 1963.
For many years, the theater has hosted its Summer Youth Arts Institute. The theater helped to launch the careers of Erykah Badu and Regina Taylor. During a tribute to King, Kim Fields recounted the time she spent on his stage during her early years.
Many artists have participated in programs at TBAAL including Badu, Fields, Maya Angelou, Tyler Perry, Alex Haley, Irma P. Hall, Ruby Dee, Ossie Davis, Louis Gossett Jr., Jennifer Holiday, Phylicia Rashad, Ester Rolle, Albertina Walker, Bill Cosby, Cab Calloway, Wynton Marsalis, Peabo Bryson, Martha Burks, Roy Ayers, Romare Bearden and more.
The 250,000 square foot theater is located in Dallas Convention Center Theatre Complex and houses the Naomi Burton Theatre, Clarence Muse Café Theatre, Eva Jessye Gift Shop, James E. Kemp Gallery, administrative offices and rehearsal spaces.
The digital archive can be found at http://www.digital.library.unt.edu.
Robyn H. Jimenez/The Dallas Examiner contributed to this report.