On a high note: Stirring it up for the new year
SHARMAN MARSHALL-BURKS | 1/12/2015, 4:41 p.m.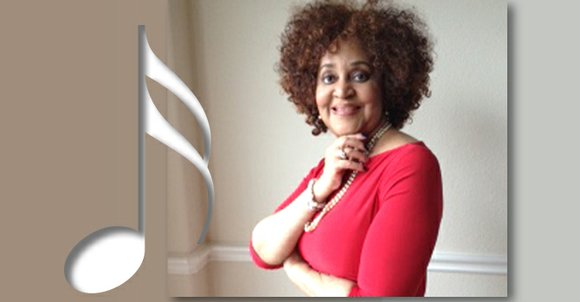 Here we are again. Another year wrapped up and in the history books. Hope all of you had a good year. If you didn't, there's no looking back. We are moving forward. What will we do differently? Do we make resolutions? I hate resolutions and don't make them. No one ever keeps them. They only lead to disappointment. So why don't we work on the things we can fix? Let's stir up the gifts we already have in our closet. That's right! We have some marvelous treasures at arm's length in our own closet.
Imagin U in your dream closet with a wardrobe that reflects your personality and demonstrates your confidence. Your closet should add excitement every time you enter. It should be easy to pick out an outfit without taking long deliberations in the morning. We don't want to wear items that cause us insecurity. You should always feel special and your attire should illustrate the same. Your closet should be arranged in color order. From blouses to shirts, pants, dresses, sweaters and jackets. This allows you to quickly put your fingers on whatever personality you decide to be that day. Your purses and shoes should be arranged in the same way. You want to walk into a closet with a department-store-like atmosphere – crisp, fresh and full of color! By the way, you should contact an image consultant and have a color analysis done to make sure you have the colors in your closet that make you look your best. Let's illustrate some items you should have in your closet.
Do you combine different articles of clothing to create different outfits that will give you that brand new feeling? You can add a skinny red belt for a pop of color to your little black dress – LBD – or other accessories that will turn heads in a crowd. A red pair of stilettos will create a different vibe, versus a nude pair of pumps, to that same LBD. Wear a cardigan sweater during the week, or a cobalt blue jacket to accentuate this look. Two other staples to have in your dream closet should be a little black skirt with a white peplum style blouse. Remember the cobalt blue jacket, cardigan sweater and skinny red belt? Mix those with a pair of black pants and your closet is on its way! These selections could add four to five different looks. Lastly ladies, don't forget your "it" bag for the season. A structured neutral tone bag is a timeless piece that can accent any wardrobe. Your jewelry accessories should be simple and silver.
On a high note!
Let us stir up the spiritual gifts God has already given us. Let those gifts accessorize your life. Hold them close, but be willing to share these gifts with others! – Romans 12:6-8.
For the days and months to come let us focus on being immune to negative energy, allergic to nonsense and only be receptive to things that serve the greater good.
I Imagin U fabulous! So should you!
Feel free to email me on any topic you would like to discuss at imaginustyle@gmail.com. For a more personal touch visit http://www.imaginu.com.