Generation now or generation next?
CASEY THOMAS | 1/19/2015, 8:23 a.m.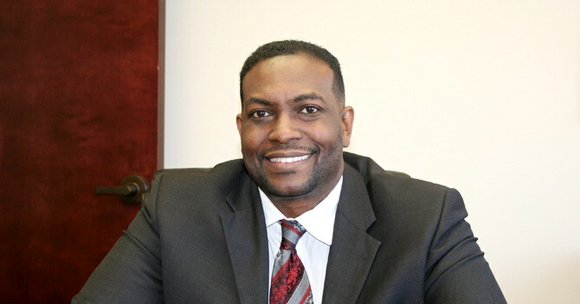 The Dallas Examiner
As we begin a new year, I would like to take a few moments to look back on how 2014 ended. We saw across the country as a series of marches, protests and rallies of people of all ages began to chant, "Black lives matter." We also saw leadership that spoke out against police brutality and criminal injustice all over America. Many of these efforts were led by young people all across the country. Long before many of the national civic rights organizations had come to town, grassroots groups such as Hands up Ferguson sprang up. This group was started shortly after Michael Brown was killed in Ferguson, Missouri, by a police officer. This senseless killing of an unarmed Black male was the last straw, and led to the beginning of the movement this year which has caused men, women and children of all races, religions and ethnicities to speak out against injustice.
In Florida, shortly after the murder of Trayvon Martin, the Dream Defenders were formed. This is a group of young adults, mostly college students in the state of Florida, who began to organize after this killing. They were very vocal in their disappointment and disagreement with the verdict in the George Zimmerman trial. They not only spoke against the verdict, they marched to the state capital in Florida, and held nightly sleep-ins and demonstrations.


In Cleveland, Ohio, after the killing of Tamir Rice, a 12-year-old boy who was playing outside of a recreation center, there were a series of protests and demonstrations. These were held at and around the Cleveland Police Department headquarters. An investigation into the shooting showed that immediately after the police arrived, the officer who did the shooting wasted no time in taking out his gun and pulling the trigger. This horrendous event has led to youth of all ages taking to the streets and making their voices heard.
As a result of the consistent protests around the country, President Barack Obama not only spoke out about the historical lack of trust between law enforcement and communities of color, but invited many of the activists from Florida and Ferguson to the White House to talk with them about actions that could be taken to end the senseless killing of unarmed Black males across the country.
Here in Dallas, we had several protests that began at the Dallas Police Department, proceeded to the American Airlines Center, and continued to Interstate 35 in some cases. Mercedes Fulbright, a graduate student at the University of Texas at Arlington was detained by police for not complying with a police officer. Prior to her release, the detaining officer was very aggressive with her. She was interviewed by this paper where she shared her side of the story and her experience.
The common thread in all of these demonstrations is that we are seeing the younger generation use platforms such as social media and group text messages to mobilize their friends to take action on these along with other issues that affect them. It's now time for us to ask the question: Is this generation now or generation next? Only time will tell the answer.