African choir helps fund education
DIANE XAVIER
 | 1/21/2015, 6:25 p.m.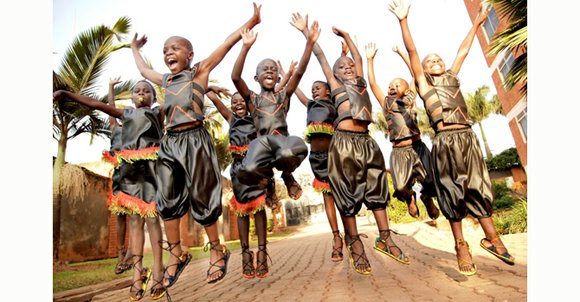 The Dallas Examiner
For over 20 years, the African Children's Choir has been entertaining audiences around the world with their powerful voices and vibrant African songs and dances.
The choir, made up of 7- to 10-year-olds from the Republic of Uganda, in Africa, will bring their talents to North Texas on Friday at 7 p.m. at Temple Baptist Church in Fort Worth.
"The choir was founded in 1984 during Uganda's civil war," said Carrie Lyman, tour leader for the choir. Our founder, Ray Barnett, was inspired by the singing of a little African child and so he wanted to bring a group of African children to North America to show the dignity, hope and potential of Africa. In 1984, the first choir came to America."
Barnett, a human rights activist, wanted to help orphan children and poor children in Africa find a way out of poverty so he decided to form a choir made up of orphaned and vulnerable children from Uganda.
The choir travels across the United States, Canada and other parts of the world, such as the United Kingdom and Australia, in order to raise funds to help educate the children involved in the choir.
The choir is guided by Music for Life, its parent organization, which has affiliates in African countries such as Uganda, Kenya, Rwanda, Sudan, Nigeria, Ghana and South Africa. Over 52,000 children have benefitted from this program.
The choir has also performed for Queen Elizabeth II, Queen of England and other well known performers such as Mariah Carey and Paul McCartney.
"They perform and sing traditional African songs, dances and other Gospel favorites," Lyman said. "Students perform a couple of times a month and we are usually busy year round while we are on the road. We are also continuing the education of children and have school with the kids as well."
In the choir that Lyman oversees, there are nine boys and nine girls. The children rehearse a couple of times throughout the week in order to freshen up on their songs and dances.
"The choir is very high energy and lots of fun to listen to," she said. "It's fun to watch the kids and see their smiles and be able to help them with their hopes and dreams."
Although there is no cost to attend the performance, a free-will offering is taken in order to benefit the choir's efforts to support the education and development of the choir children.
To date, over 1,000 children have benefited from the thousands of dollars raised through the choir's performances throughout the world.
"The money not only goes toward the care of the children that are touring, but also helps thousands of children and families in Africa," Lyman said. "Also, it supports the school system there and helps reach some of the poorest families and helps Africa's most vulnerable children."
Lyman encourage everyone to come out and support the choir.
"People should come out and watch these children perform because the audience will be encouraged to see these African children come from vulnerable areas and families who might not be able to provide an education for them otherwise," she said.