Protecting our dreams
DIANE XAVIER | 1/30/2015, 6:04 p.m.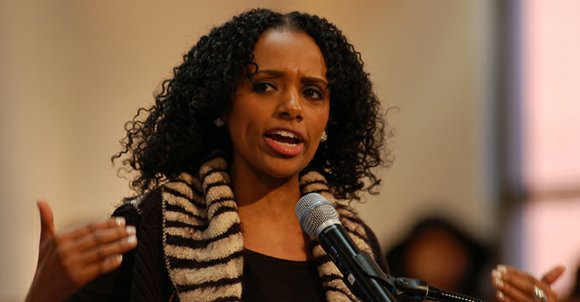 The Dallas Examiner
Hundreds of North Texas residents came together to honor the life, legacy and dreams of civil rights leader Dr. Martin Luther King Jr. during the 33rd annual awards banquet named in his honor. The city of Dallas and the Martin Luther King Jr. Community Center hosted the banquet, with featured keynote speaker Rahiel Tesfamariam, at the Hyatt Regency in Dallas on Jan. 17.
Tesfamariam is the founder and publisher of Urbancusp.com, an online lifestyle magazine that covers progressive urban culture, faith, social change and global awareness. A former columnist for The Washington Post, Tesfamariam is also a theologian, social activist, writer and national speaker.
The evening began with Mayor Mike Rawlings addressing the crowd about the importance of keeping King's vision alive, especially in Dallas.
"This year has been a very important year for us," Rawlings said. "After the Trayvon Martin situation, Dallas City Councilman Dwaine Caraway came to me and said that we need to organize thoughtful, plentiful conversations about this. We had three of those conversations and as a result, Dallas is going to be the host of a national conference that is going to talk about these issues through a national scope in the near future."
He noted that Dallas is still divided economically.
"I learned a lot this last year and I learned that we must continue to dig deeper to understand this story about Dallas," Rawlings said. "I continue to learn that at the core of this issue that we face is the issue of life and economic disparity. In Dallas, the gap between the haves and have-nots is great. The gap is too wide and we need to focus on that."
Rawlings said that King, in his book, Where Do We Go from Here, published in the late 1960's calls that issue out.
"In the last 30 or 40 years, we have made little progress on that," Rawlings concluded. "We need to explore what is keeping us from this and focus on that. I believe that the great progress of this gap is an education gap. We need to make sure that we help these students get the education they need in the future. I am dedicating my time to making this happen because that is what the future holds, the future of these kids."
Tesfamariam also focused on the youth.
"I want to thank the young people that have led this moment through their gifts and talent, but I also want to thank all those young people throughout the country that are making changes in their community by leading marches and letting their voices be heard on issues affecting the Black community. I am excited for this young generation."
During her speech, she went on to urge the crowd to "Dream Forward," as was the theme of the banquet.
"Of course, when they asked me to speak, I wondered, 'Why me? Why me?' Then I realized, I get it because I am a dream chaser. You heard and read my bio, but there are things that aren't in my bio and those are the things that have made me the person selected to be here today."