Recession continues for Black homeowners
FREDDIE ALLEN | 7/6/2015, 7:54 a.m.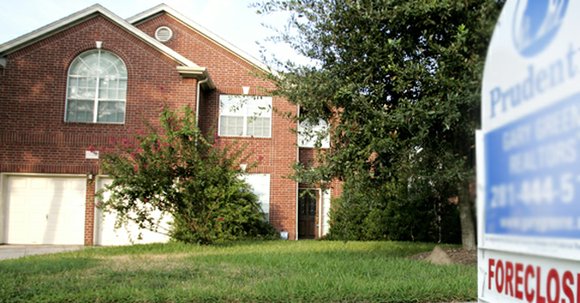 WASHINGTON (NNPA) – Most economists agree that the Great Recession, sparked by the housing market crash, officially ended in 2009, but the fallout from the crisis will continue to hurt Black families, especially Black homeowners, for decades to come, according to a new report commissioned by the American Civil Liberties Union.
"In 2007, median wealth excluding home equity was $14,200 for blacks as compared with over six times that amount, $92,950, for whites. Home equity, therefore, made up 51 percent of total wealth for the typical white homeowner in 2007. For the typical Black homeowner this same year, on the other hand, home equity constituted a far larger 71 percent of total wealth."
The report continued: "The fact that blacks hold the bulk of their wealth in home equity likely explains, at least in part, why black wealth, on a percentage basis, declined more than white wealth during the housing bust and subsequent Great Recession."
The report conducted by the Social Science Research Council found that even though Black families and White families lost wealth during the Great Recession, White families lost less and recovered faster than Black families.
White wealth levels, excluding home equity, showed signs of recovery between 2009 and 2011, measuring zero losses, while 40 percent of non-home-equity wealth held by the average Black family evaporated during the same period.
And while the typical Black family shed another 13 percent of their non-home-equity wealth, from 2009-2011, White families, on average, saw their home-equity wealth losses slow to zero.
"Not only were Black homeowners devastated by the housing market collapse, they are now being left behind," said Rachel Goodman, a staff attorney with the ACLU's Racial Justice Program. "It is very much a tale of two recoveries."
The report said that between 2007 and 2009, the average White family lost 9 percent of the equity in their homes, compared to an average Black homeowner who experienced a 12 percent fall in home equity.
"This disparity may stem from the fact that blacks were more exposed to predatory loans and other types of toxic mortgages and ballooning interest rates as compared to whites, leading to disparate rates of delinquency and foreclosure," the report said.
Over the next two years, that slide in home equity would shrink to 2 percent for White families and 6 percent for Black homeowners. Further, these losses slowed to only 2 percent between 2009 and 2011 for White households, but for Blacks, home equity values continued to decline by 6 percent.
While White home equity began to recover quickly after the housing crisis stabilized, this was not the case for Blacks, the report said. This difference likely emerges as a result of Blacks' disproportionate exposure to predatory loans and other deceptive mortgage schemes.
The Great Recession had a profound impact on the course of Black wealth and the racial wealth gap in the United States. Researchers predicted that, without the Great Recession, the ratio of White to Black median wealth would have decreased from 4.4 times greater in 1999 to four times greater by 2031. Instead the gap will widen and the average White family's wealth is predicted to be 4.5 times greater than the average Black families' wealth.