Around the State
Special to The Dallas Examiner | 7/20/2015, 10:24 a.m.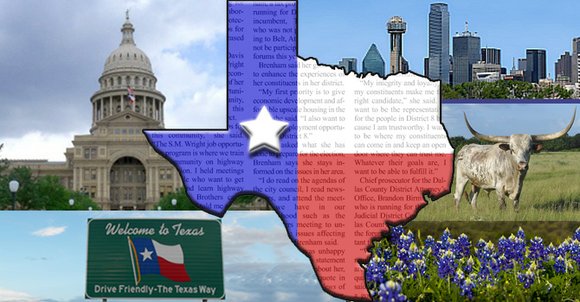 Special to The Dallas Examiner
LANCASTER
The "32nd Annual National Night Out," hosted by the city of Lancaster and the National Association of Town Watch, will be held on Aug. 4. This event allows residents the opportunity to promote police-community partnerships; crime, drug and violence prevention; public safety; and neighborhood unity, sending a message to criminals that the neighborhoods are organized and fighting back against crime. The crime prevention event allows neighborhoods across the nation to participate in a fun evening to meet-and-greet neighbors and "celebrate" with city officials, and various other city departments. A Texas-wide National Night Out will be held Oct. 6. For more information and to register your neighborhood to participate, call 972-218-1303 or visit http://www.lancastertx.com/nno.
LANCASTER
The annual Back to School Fair, hosted by the city of Lancaster and Lancaster ISD, will be held on Aug. 15 from 10 a.m. to 2 p.m.
"Education is the top priority for this community," explained Lancaster Mayor Marcus E. Knight. "We want every student to began the school year with all the tools needed to be successful."
With the theme, "Power Up," the event is designed to provide a one-stop shopping event for students in the district to receive school supplies, haircuts, uniforms, immunizations and vision/dental screenings. Parents and students will be introduced to college and career resources, as well as have an opportunity to connect with local service organizations. The event will include contests, games and activities for all ages.
For more information, call 972-218-1300 or visit http://www.lancasterisd.org and http://www.lancaster-tx.com.
DALLAS
As part of its efforts to become a carbon-neutral campus, Mountain View College will host workshops to educate the community about sustainability.
The first workshop, titled "Basics of Aquaponics," will be offered Saturday, and again on Aug. 15, from 9 a.m. to noon at the college's Center for a Sustainable Future, located at 4849 W. Illinois Ave. The cost of registration includes a workbook.
Participants will learn the basics of aquaponics, a method of food production that combines growing plants and aquatic animals in a symbiotic system. The system uses animal excretions in the water as nutrients for the plants, and the water then is recycled back to the aquatic animals.
Participants will learn about aquaponics components, biology and water chemistry. During the hands-on portion of the class, they will build an aquaponics system using an IBC tote – an industrial, reusable, plastic-composite container that is used in many home aquaponics systems. Participants will also receive a printed manual.
The second workshop, titled "Square Foot Gardening," will focus on growing vegetables at home, and will be offered on Sept. 19, from 10 a.m. to noon.
The third and final workshop, titled "Composting 101: Make Compost at Home!" is scheduled for Oct. 10, from 9:30 a.m. to noon. Participants will learn how to recycle organic materials into mulch and compost. The cost of workshop includes a workbook.
For more information and registration, contact Lori De La Cruz, sustainability project coordinator, at 214-860-8564 or ldlacruz@dcccd.edu.
DALLAS
The Department of Health and Human Services' Office of Adolescent Health's Teen Pregnancy Prevention program awarded a nearly $1 million grant to the North Texas Alliance to Reduce Teen Pregnancy Fund of the Dallas Foundation. The nationwide grant is awarded to programs and non-profits that replicate evidence-based teen pregnancy prevention programs.