Ferguson is still everywhere if you're Black
RIKA TYLER and T-DUBB-O | 7/20/2015, 10 a.m.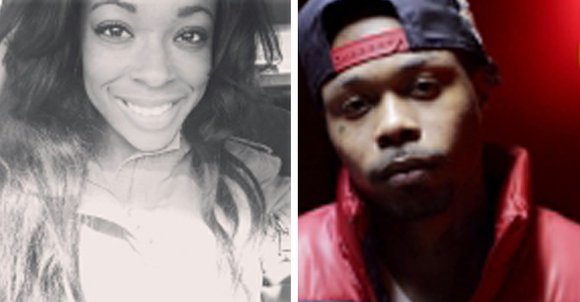 It's been 288 days since our fallen brethren Michael Brown Jr. was fatally shot in Canfield Apartments in Ferguson, Missouri, by Ferguson Police Officer Darren Wilson.
Wilson got rich, famous and a vacation after killing Brown, a phenomenon that is occurring all too often across the U.S. In fact, an MXGM – Malcolm X Grassroots Movement – study has reported that every 28 hours a Black person is killed by a police officer. Accountability is the key. Accountability is the answer.
As you may remember, Wilson was not indicted and the community of the St. Louis and St. Louis County region still suffers for it. Ferguson's response sparked a movement and uprising from people of different congregations, ethnicities, genders and ages nationwide to stand up against this system and be a voice for Black, Brown and oppressed people.
Since the killing of Brown, there have been numerous similar killings and then protests, rallies, direct actions and more. Yet it will not stop. From private attorneys to the Department of Justice, there have been several investigations of shootings of unarmed African Americans; yet we still cannot fully attain the transparency or accountability that we deserve from police officers. Ferguson is still everywhere if you're Black.
Therefore, we must start moving in a way to create our own narrative. This means doing our own investigations of these incidents involving officers, who are sworn to protect and serve us. The system itself also needs investigating.
In other words, we need policies that establish accountability. Accountability by police would mean them taking responsibility, being liable and answerable for these travesties of justice. Looking at what accountability actually means, can we as a nation say our police departments are truly held accountable for their fumbling of community relationships?
The constant mistakes, bad judgment, racist motives and lack of transparency would result in immediate termination in any other fields in this country. Why don't normal morals and human standards apply to police officers?
They tell us police have the right to make it home. Well shouldn't every citizen in this country have the right to make it home? Or how about the right to be able to sleep in your home and not be killed due to reckless gunfire by police like 7-year-old Aiyana Jones who was killed by Detroit police during a raid at her home. Final charges against Joseph Weekley, the cop who shot her, were dismissed early this year.
We must hold these officers accountable. In the St. Louis region there have been at least 10 more police-involved killings since Brown that happened in August of 2014. Around the nation, there are too many names to name with similar circumstances with no transparency and no justice in the system: Kimberly Randall King, Vonderritt Myers Jr., Tamir Rice, Eric Garner and more recently Freddie Gray of Baltimore.
Fortunately there are indictments of the officers in the Gray case, but for the most part around the country, there is currently no way to hold these departments accountable. It seems as if they run the nation and we serve them instead of the other way around.