Macy's helps local charity raise funds, awareness
Special to The Dallas Examiner | 7/20/2015, 10:29 a.m.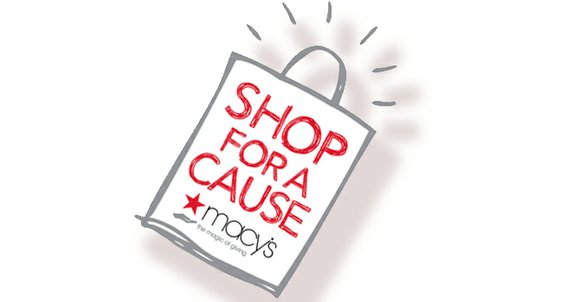 Special to The Dallas Examiner
Macy's 10th annual national "Shop for a Cause" charity shopping event will be held on Aug. 29 to support local charity fundraising efforts. The one-day charity event began in 2006.
"Macy's is proud to invite our customers to join us in giving back to causes that make a difference both locally and nationally," said Martine Reardon, Macy's chief marketing officer. "For the last nine years, Macy's Shop for a Cause program has raised many millions of dollars for thousands of charities across the country. We look forward to offering our customers and associates an easy way to make a positive impact in our communities while enjoying great savings at Macy's."
This year, Macy's has partnered with Dallas Parks Foundation to support the non-profit corporation's endeavors to preserve, protect, promote and enhance Dallas' parks while making a lasting contribution to the city of Dallas and its parks system.
To raise funds during this campaign, the foundation has been provided with Macy's shopping passes to sales for a small fee. It will keep 100 percent of the profits. Pass holders will benefit by receiving special discounts on most regular, sale and clearance purchases all day on Aug. 29. Some exclusions may apply.
"The Dallas Parks Foundation Board is happy to partner with Macy's Shop for a Cause event," Foundation President Joanne Fay said. "We hope that everyone will purchase a shopping pass from the foundation to show your love of parks and raise awareness of Dallas' great public spaces."
With stores in approximately 800 locations throughout the country, Macy's is proud to have given more than $70 million each year to help make a difference in the lives of its customers by helping to strengthen communities through its support of local and national charities.
Shopping passes are available now. To purchase a pass from the foundation, contact Samuel Stiles at 972-803-1555 or samuel@dallasparksfoundation.org. For more information or to purchase a pass online, visit http://www.dallasparksfoundation.org to make an online purchase.
Mission to make communities stronger
The retailer has nine annual events in which it strives to create stronger, more vibrant communities throughout the country.
Its current charities are: Shop For A Cause; Macy's Passport Presents Glamorama fashion extravaganza that raises awareness and funding for charities that help fight childhood illness, cancer and HIV/AIDS; Thanks For Sharing is Macy's holiday rewards program in which customers can contribute to designated nonprofit organizations located in communities across the country; and Believe, which invites believers of all ages to drop off letters to Santa at any Macy's store by depositing them in special, red Santa Mail letterboxes, benefiting the Make-A-Wish Foundation.
Macy's partnering charities are: Go Red For Women, the American Heart Association's campaign for awareness and prevention of heart disease in women; Got Your Six, mission to honor and empower American veterans through top veteran-focused nonprofit organizations; Heart Your Park, raises awareness and funding for community parks, recreation and conservation across America in collaboration with the National Recreation and Park Association; Pink Pony, Ralph Lauren's worldwide initiative in the fight against cancer during National Breast Cancer Awareness Month; and Reading Is Fundamental, the nation's oldest and largest literacy organization.