NAACP convention draws prominent speakers
The Philadelphia Tribune | 7/20/2015, 10:36 a.m.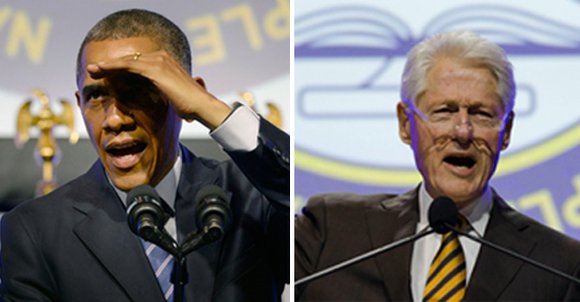 The NAACP convention, which ran through Wednesday at the Pennsylvania Convention Center, was expected to draw upwards of 8,000 attendees. The five-day convention was being held under the theme "Pursing Liberty In the Face of Injustice."
When Brock delivered a keynote speech Sunday evening during the mass public meeting, she said liberty must be pursued.
"The NAACP has educated, demonstrated, legislated, litigated, negotiated and agitated to secure the liberties promised by the founders of this great nation. Because our work is not complete, I stand before you tonight seeking a sustained commitment to action to accomplish our goals," said Brock, who is the youngest person to be elected NAACP chairman.
During her speech, Brock touched on a number of issues including discrimination facing minorities around the country, the Confederate battle flag, the Emmanuel AME shooting, voting rights, police misconduct and gun violence occurring in the community.
"We the people must double down on our efforts to end gun violence in our own neighborhoods, while we address aggressive policing by those charged to protect and serve. We want comprehensive police reform that includes training for community policing where officers reflect the communities they serve," Brock said. "We want body cameras to ensure accountability, and we want the elimination of unconscious biases which negatively impacts how men and women in blue perceive and treat communities of color."
Brock rounded off her speech by highlighting the importance of achieving liberty.
"In our pursuit of liberty, we will get bruised. We will get battered. We will get bloodied. But we will not be defeated," she said. "We are in a fight for our lives, because Black lives matter. We are in a fight for our lives because all lives matter."