Program empowers parents, hopes to save lives of teens
DIANE XAVIER | 6/1/2015, 1:27 a.m.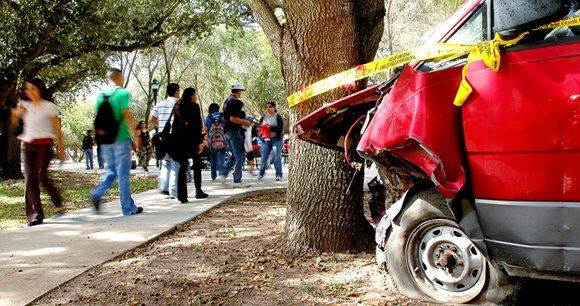 The Dallas Examiner
Every year, more than 4,700 lives are lost due to underage drinking. Teen alcohol use kills more people than all illegal drugs combined. About 30 percent of eighth graders have tried alcohol and about half of all 10th graders drink alcohol, according to Mothers Against Drunk Driving, a national non-profit organization that works to end drunk driving. Moreover, 1 in 6 teens binge drink. But only 1 in 100 parents believe his or her child binge drinks.
With the end of the school year approaching, students and families will be celebrating with prom night, graduation parties and summer trips, all occasions that can trigger higher alcohol use by teens and young adults.
To combat this problem, MADD has begun an underage drinking prevention program called Power of Parents, to help parents talk to their teenagers about the consequences of alcohol abuse. The initiative was started after a GfK Roper Youth Report study showed that 74 percent of youth aged 8 to 17 said their parents are the leading influence on their decisions about drinking.
Power of Parents was developed and launched with the help of Nationwide Insurance. MADD teamed with Dr. Robert Turrisi of Pennsylvania State University and adapted his handbook model in order to reach parents of high school students and middle school students in order to influence parenting behavior to prevent underage drinking, maintain the legal minimum drinking age of 21 in all 50 states and engage new supporters to support MADD and its mission.
"The idea is try to engage parents to have a conversation with their kids about underage drinking," said Jason Derscheid, executive director of MADD North Texas. "The big challenge we face as an organization is the companies that are encouraging kids to drink are the alcohol industry, which is very well funded and spends a lot of money on advertising and is part of everyday culture in our society and is embedded in movies, TV and music. We certainly don't have a budget that can match that by any means, but what we try to do is a grassroots approach of trying to get in front of people and have that conversation. So this program is really a program that tries to address parents and let them know that they are a major influence in their kids' lives and as difficult it is to handle their children in their teenage years, parents are the major influencer on their teens life in order to avoid underage drinking."
He said the program gives parents a handbook and a guide to walk through that conversation of underage drinking with their children and the challenges that they face every day and why it's important to not drink.
"The program is based on a lot of research," he said. "Due to peer pressure, many kids fall into drinking. You know on Monday when kids go back to school, some will brag about drinking over the weekend, so that's why having that parental conversation is important. It is also important to keep having that conversation and discuss it calmly and show interest in what your child is doing. If your teen gets involved with underage drinking, then it's also important to seek professional help. When I think about my teenage years, every night that I went out with my friends, my mom, regardless of what time I came home, wanted me to come home and sit at the end of her bed and just talk to see how I was doing. So this would have been very difficult for me to be out and be drinking knowing that my mom would be waiting for me at home."