D.A. Susan Hawk meets with Pleasant Grove residents
DIANE XAVIER | 6/8/2015, 3:43 a.m.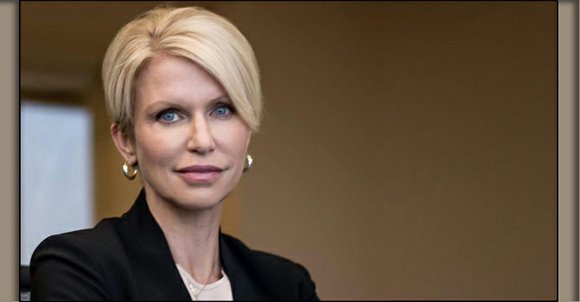 The Dallas Examiner
Building strong ties and trust with communities in Dallas County is a priority for Susan Hawk, according to the new district attorney.
Since she took office in January, Hawk has made it her goal to visit as many citizens as possible, especially in South Dallas, during community town hall meetings. Her latest stop was in Pleasant Grove on May 14, where she met with hundreds of residents at the Pleasant Grove Public Library on Lake June Road.
Hawk discussed her goals and visions as district attorney and how she plans to serve communities.
The forum opened with Pleasant Grove resident Yolanda Williams thanking Hawk for speaking to residents.
"As residents of Pleasant Grove, we have to do our part in working with police to help reduce crime," Williams said. "Our senior citizens have paid their dues. It is time for us to step up to the plate. We have our own district and we have a D.A. who wants to help us."
Michael Coleman, Dallas Police deputy chief, also spoke at the meeting and encouraged residents not to paint a broad brush on all officers. He spoke about regaining police officer's trust after the negative image of police officers involved in police brutality surfaced across the nation. Coleman said just because one officer is bad doesn't mean that all officers are bad.
"I ask you to trust us because the men and women who wear these uniforms want to work with you and serve you," Coleman said.
Afterwards, Hawk spoke and said during her campaign for D.A. one of her goals was to have town hall meetings so she could get to know her community better.
"We started in the Southern Sector, hosting meetings, and now we are making our way around the community going south, east, north and west," Hawk said. "It's my hope that we start discussing some of these issues that are dividing our community and in law enforcement and we can start building positive relationships with one another and I think that starts with building trust and understanding each other. That starts with creating dialogue between the communities, law enforcement and the district attorney's office. My 20 years experience as a judge and prosecutor I think brings an unique perspective to take this job as district attorney."
Hawk talked about her experiences working in the law field and what she noticed with offenders of the law when she served as a judge.
"When I was a municipal judge, it became apparently clear to me that our criminal justice system needed some changes, which included offenders to participate in some diversion programs that already exists," Hawk said. "I noticed that 90 percent of offenders that I faced as a judge were mentally ill and we would just give them the minimum sentences. There were not as many resources back then as there are now to help them. So I look at this position as being more proactive instead of reactive, which I think begins with us communicating with citizens and telling them about what our office is doing. Our goal is to not just convict felons but to treat the core causes of crime. Instead of just putting a band-aid on it, how can we address these core issues. That is the very reason why we created these core diversion programs and why I believe they work."