On a high note: Mixing your Kool-Aid
SHARMAN MARSHALL-BURKS | 6/8/2015, 3:37 a.m.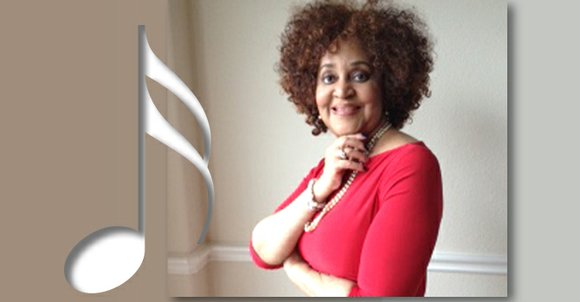 Imagin U Image Consulting
Yes, I am back talking about food again. Last time I was "Sharing a Burger." This time I will give you something to wash it down with, Kool-Aid. I grew up drinking Kool-Aid. I still like it, just too much sugar.
The things I remember the most were the colorful packages that represented the different flavors. They were bold, and bright – reds, yellows, purple, pinks and orange. I would mix two flavors together and thought it was awesome. That was the kid in me. Well follow that concept of mixing the colors in your closet. They don't make black and white Kool-Aid, but you should have those colors in your closet as well.
Men you can read this too!
Your closet should reflect your personality. If that's dull, we are going to brighten that up right now. You should be able to walk in your closet and put your hands on an outfit in seconds by color coordinating your closet in order of skirts, pants, jackets and blouses. Ladies, you can go so far as organize belts, scarves, handbags and shoes the same. Go to the container store and get a scarf hanger. It has multiple holes in it for your scarves to go through. It is a visual aid and looks more organized. This will free up some space in your dresser drawers. There are also belt hangers that will organize about a dozen belts at a time.
Men, you can mix your colors as well. The same as women, but it would apply to your shirts, trousers, jackets ties, pocket squares and shoes. Men, you may have valets to organize your ties and handkerchiefs, if you don't use an old cigar box. Fold in half, stack and store in a cigar or plastic storage box. I think cigar boxes are kind of cool. You can arrange a variety on a shelf in your closet for display. If you have a large collection, use a cedar box that you can place your pocket squares and ties in. You can store your ties by rolling and placing them in storage. Start with rolling from the smaller end to wide. Looks like a cinnamon roll. You don't want this too tight or too loose. Maybe have a compartment in your dresser drawer. Cinnamon roll with the side either up or down, where you can see the pattern.
Bottom line, your closet should reflect a successful and powerful image that emulates your personal strengths to the people you want to be attracted to in your professional and social life. So try stirring it up a bit. Your eyes should be able to span your closet and put together an outfit in seconds. Go from business to leisure just by adding or subtracting an accessory. You are in control of every garment in your wardrobe.
On A High Note!
Don't be afraid of color. Mix your Kool-Aid!
Exodus 28:33: On its hem you shall make pomegranates of blue and purple and scarlet yarns, around it hem, with bells of gold between them.
For more organizational tips, wardrobe selections and personal shopping, whether in your closet or a retail environment, contact me at imaginustyle@gmail.com or visit http://www.imaginu.com. If you send a topic suggestion and I use it, I will mention your name in the article.