Blacks 'segregated' in low-paying retail jobs
JAZELLE HUNT | 6/15/2015, 8:44 a.m.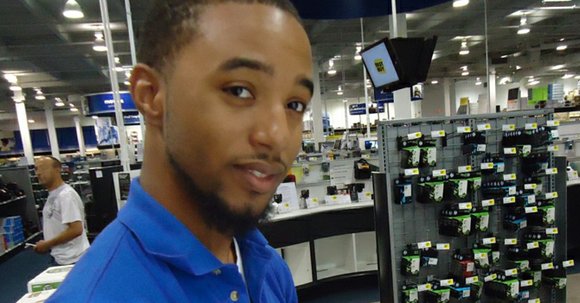 "Moreover, due to residential segregation and other socioeconomic constraints, Black workers have longer commute times than White workers, leading to greater time and money costs when their shifts are cut short."
The disparities spell serious repercussions for Black Americans, and particularly Black families. Fully 17 percent of Black retail workers live below the poverty line, compared to 9 percent of retail workers overall. More than half of Black workers are responsible for at least half their household's income, and they are the most likely of all retail workers to be the sole breadwinner in their households – 26 percent are, compared to 15 percent of White workers, and 18 percent of retail workers overall. Black retail workers are also significantly more likely to be raising children on these wages – 65 percent are, compared to the overall 33 percent.
And, according to recent analysis from the National Low Income Housing Coalition – an affordable housing research and advocacy organization – there's nowhere in the country where a full-time minimum wage worker can afford a one-bedroom apartment (priced at the Department of Housing and Urban Development's standard of Fair Market Rent), without paying more than 30 percent of their income.
"There's this notion that people working in the retail industry are young, inexperienced and lack dependents. But here's the blue-collar reality: 90 percent of African American and Latino retail workers are over 20 years of age, and half of them provide at least 50 percent of the income their families need to survive," Brooks said. "We're not talking about adolescents at the cash register working part time or working to add a little something to their young budgets. We're talking about people who have families to support."
The effects of these disparities extend beyond retail workers' households.
"Service industry employment became more central to the well-being of American workers, but the low wages and uncertain schedules that characterize that employment undermined household financial security and, by extension, growth and stability for the economy overall," the report explains.
In short, low household income translates to low consumerism, poor wealth generation, poor entrepreneurship and slower growth in the overall economy.
The NAACP/Demos report suggests that the problems can be alleviated if retailers raise the wages for their least paid positions, as well as through state and federal policies. It also points out that legal battles and union actions have been useful tools in securing better outcomes for retail workers.
Brooks encourages people to challenge the status quo through interpersonal, legal and civic avenues.
"One of the best allies in the fight for a living wage is the NAACP. So I'd encourage people to join local branches of the NAACP, help us organize for living wages, and help us make it clear to the country that you should not have to work hard to be poor," he said.