Legacy, life lessons of Judge Steele
ROBYN H. JIMENEZ | 6/15/2015, 8:55 a.m.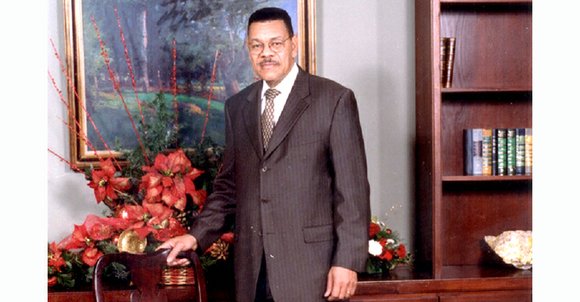 The Dallas Examiner
Cleophas Roosevelt Steele Jr. was born and raised at a time when the rights of African Americans were limited and often trampled on.
After graduating from Lincoln High School – and working at his father's Mobil Oil gas service station – he entered college with the goals of becoming a civil rights attorney.
"I was interested in the law to bring fair treatment for everybody, including Blacks and minorities," Steele said during a 2008 interview.
He attended SMU and graduated with a law degree. He was one of the first African Americans to graduate from the Law School at SMU.
"I was going to law school with the intention of getting a law degree and practicing law more than wanting to be a judge," he explained.
He worked with the Dallas Legal Service and helped low-income residents fight civil rights issues.
Steele, along with five other new attorneys who were part of DLS – Berlaind Brashear, James Hopkins, Sam Hudson, Walter Irvin and LaWanda Lacy – met with J.L. Turner Jr. and other members of DLS, an African American bar association formed in May 1952 and later named in honor of Turner's father. When the younger group of attorneys joined the organization, they revitalized the association, according to JLTA records.
In 1972, he began serving a two-year term as the president of the legal association.
Surprisingly, in 1973, he was appointed to be an associate municipal judge by George Allen Sr., a city councilmember at the time. Two years later, he was appointed as justice of the peace for Precinct 8, Place 2. He was elected to the same seat the following year, then proceeded to win re-elections for seven more terms. He was one of the first African Americans to be seated as a justice of the peace in Dallas County.
Soon after Steele became judge, he hired John Wiley Price as his administrative assistant. Price later left Steele's office and went on to become Dallas' first African American county commissioner in 1985 and became known as "Our Man Downtown."
In 1989, Steele and his wife, Barbara, started the C.A.W. Clark Legal Clinic, a free monthly legal clinic held at Good Street Baptist Church – where the couple attended services and he served as a deacon and a member of the board of trustees for many years. The clinic was named in honor of the late Caesar Arthur Walter Clark Sr., a former senior pastor at the church for 58 years. Good Street and the National Association of Bench and Bar Spouses – Dallas Chapter sponsors the event.
"For 25 years, he never missed a Saturday," Barbara boasted.
In 2002, he received the Martin Luther King Jr. Justice Award from the Dallas Bar Association.
In 2005, Steele and his wife were presented with the Outstanding Texan Award by the Texas Legislative Black Caucus for years of professional and community service.
Despite his long-standing record for justice and community service, the judge's office was plagued by rumors of financial issues due to missing documentation that Steele often stated was the result of the court's low budget.