Old school teaching: 'Sit down and shut up'
RUSSELL FISH | 6/22/2015, 10:35 a.m.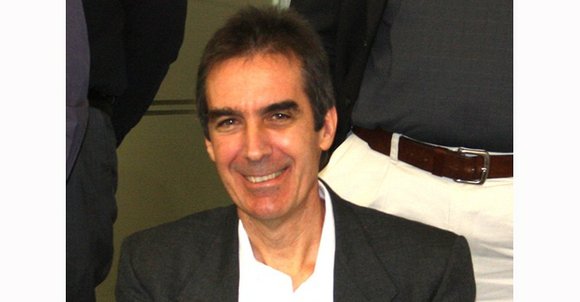 Special to The Dallas Examiner
Another legislative session has come and gone, and education was once again a hot topic.
At the Black Education Summit, near the middle of the session, one of the few White faces in the audience asked Principal Sue Crosby how she teaches a disruptive Black boy to read.
Her answer should be carved in 20-foot granite letters at the Texas Education Agency.
"I tell him, sit down and shut up. I'm going to teach your ugly Black ass to read." Her statement echoes the famous Dr. Roscoe Smith of years past welcoming new students each year, "Welcome to J. J. Rhodes Elementary. Prepare to learn or die."
Crosby doesn't teach in Dallas ISD or McKinney ISD or Carrollton ISD. She teaches at Miss Endy's Christian Academy in Fort Worth for students whose parents can afford $500/month.
For financial perspective, Dallas ISD spends about $1.6 billion a year to educate 160,000 students, $10,000 for each student or $1,100 per month.
If you doubt Crosby's students' reading ability, just visit the school and see for yourself. If you live in Fort Worth, have young children and $500 per month, she will teach your baby boy or girl "old school." In other words, they will come home actually knowing how to read and do math.
If you don't have $500, too bad, your child is destined to public school destruction.
Most Black parents do not realize how awful their local public school probably is. It's almost as if somebody sat down and planned how to destroy generation after generation of young Black minds and then claim it was their own fault.
Nearly 20 years ago, The Open Records Project did an internal study of Dallas ISD, with support of The Dallas Examiner. The investigation showed 1 in 5 Dallas teachers were so incompetent that their students knew less at the end of the year than at the beginning. We fought and lost an eight-year legal battle to tell parents the names of the incompetent teachers. Privacy for incompetents won out.
The situation has not improved. As a former educator I still get invited to sit in classrooms, usually by administrators too young to know the history of the Dallas ISD lawsuit. I almost always leave with my eyes tearing up at what I witnessed. I encourage every parent who has a child in public school to attend one or more of their children's classes.
Some parents claim principals refuse visits, explaining, "It's against policy." This is almost certainly not true and a good indication the school is worried about what parents will find. Other principals are apparently clueless about what goes on in their classrooms and are genuinely surprised when mom or dad report problems.
Reading and math elementary instruction of Black students today is abysmal as it was two decades ago. However the most significant problem in Black education today is discipline. This can only be the result of thoughtful design and careful planning. There is no other explanation.