50 Hoops cancer awareness initiative
DIANE XAVIER | 6/29/2015, 1:17 a.m.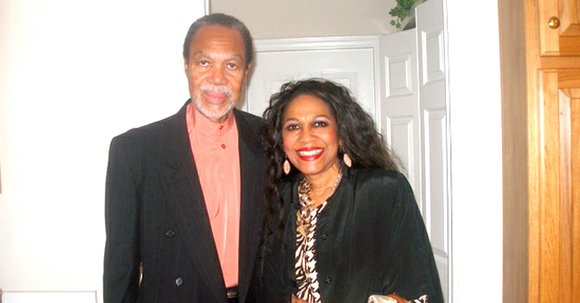 "We are very happy to have some attention drawn to this because it is very important for African Americans to begin to participate in clinical trials as the drugs are being developed and new drugs are introduced to help them with certain conditions," Sanders said. "Right now, the largest population of clinical trial participants is Caucasian men. If African Americas and Hispanics do not begin to get into clinical trials because of myths or whatever it maybe and not get the correct information, then they are going to miss out. Misinformation, mistrust and a lack of access to quality health care has resulted in a severe lack of Americans participating in clinical trial research. It is critical that we get our DNA in future drugs approved in the United States and it is time we break the barriers."
Sanders said she hopes meetings such as the dinner lectures will educate people about the importance of participating in clinical trials since it can help find future cures and better treatments for those suffering certain medical health problems.
Dr. Robin Skrine, a board-certified surgeon specializing in breast care and surgery at Texas Harris Health, is an advocate of 50 Hoops. During the conference, he discussed the importance of clinical trial participation.
"With African Americans, sometimes our physiology is different and if we don't participate in clinical trials, then we can't get the vital information we need to help find treatment options that can help," Skrine said. "Knowledge is power and we need to be better informed and part of that information is knowing that clinical trials are out there. I think what is really important regarding our health is that we take charge and we have to take control of the information we have to seek out help and we have to be our own health care advocate. The face of medicine has changed and what I tell people all the time is if you can't be your own advocate, then find some people that will advocate for you."