Abbott vetoes bills designed to help victims of sex crimes, drug addicts
Special to The Dallas Examiner | 6/29/2015, 1:03 a.m.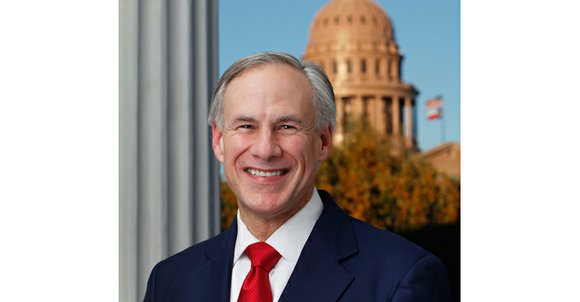 Special to The Dallas Examiner
AUSTIN – On June 20, Gov. Greg Abbott vetoed two key pieces of state Rep. Eric Johnson's, D-Dallas, legislative agenda for the 84th Texas Legislature: House Bill 1363 and House Bill 1628.
These two bipartisan bills had the potential to dramatically change the lives of some Texans who are often overlooked in our political process because they do not have powerful, paid lobbyists working on their behalf; specifically the victims of human trafficking, drug addiction, and physical or sexual abuse who find themselves trapped in prostitution and the working poor. It is truly disappointing that Abbott, by vetoing the aforementioned bills, has chosen the status quo over these bipartisan, cost saving and smart policies that address old, persistent problems in creative, new ways.
"I respect Gov. Abbott and his leadership. But I am shocked and disappointed that he chose to veto two bipartisan bills that passed the Legislature overwhelmingly and which are so clearly aimed at helping some of our fellow Texans who find themselves in some very tough circumstances to lift themselves up so that they, too, can share in the American dream," Johnson said.
House Bill 1363 would have been a lifeline for those who are stuck in a cycle of incarceration and re-offense for prostitution. Most prostitutes are women who have endured serious trauma and/or suffer from mental illness or addiction, and who were forced into prostitution – studies have shown that nearly 60 percent of individuals engaged in prostitution are physically forced into sexual exploitation and have no choice. The bill, which was jointly authored by both Republican Reps. Harless and Riddle and Democrats Reps. S. Thompson and Moody – and which passed the Texas House by a vote of 114-31 and the Texas Senate by a vote of 27-4, would have simply delayed a felony charge for prostitution (capping the offense at a Class A misdemeanor until the seventh offense). This struck a balance between maintaining a significant criminal penalty for this offense while understanding that a felony conviction creates significant barriers to obtaining legal employment and housing, which only makes it harder for people to exit prostitution. House Bill 1363 would have provided many women trapped in prostitution more time and opportunity to exit this lifestyle and successfully re-integrate into society, and it would have strengthened existing diversion programs by ensuring these programs offer counseling and information on human trafficking.
House Bill 1628 had the potential to radically change for the better the economic security of Texas families by encouraging personal savings via a tool that has been proven effective worldwide and across the United States. House Bill 1628 was part of a three-bill package – along with House Bill 1626 and House Bill 1629 – of cutting-edge legislation designed to stimulate savings, increase economic security, reduce dependence on predatory lenders, and increase entrepreneurship in economically challenged communities across Texas. Specifically, House Bill 1628 would have incentivized personal savings by allowing banks and credit unions to operate prize-linked savings account programs wherein a person can win a cash prize simply by making deposits into their own savings account. PLSAs could have had an enormous impact in Texas, where more than 1 in 3 households does not have a savings account and nearly half of all households do not have sufficient savings to cover basic expenses in the event of an emergency. One PLSA program has directly led to over 50,000 new account holders who have collectively saved more than $94 million in four states that have adopted PLSA legislation. House Bill 1628 was carefully drafted to avoid violating existing Texas law prohibitions on raffles and lotteries, and mirrored Nebraska's 2011 PLSA law that has led to a very successful PLSA program in that state without a single constitutional challenge, despite having a raffle/lottery prohibition statute that is nearly identical to Texas' law.