Beyond survival: Life after being raped
JAZELLE HUNT | 3/9/2015, 8:30 a.m.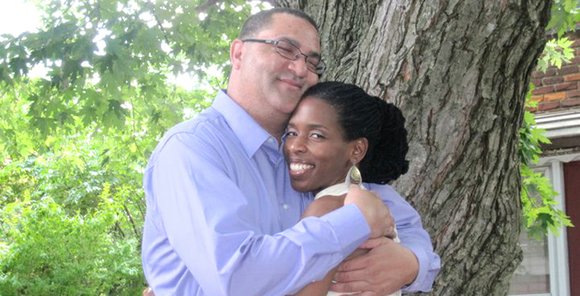 – Part V –
WASHINGTON (NNPA) – "On May 15, 1995, two men ran up behind me as I approached my apartment building, and one of them pointed a gun at my head. In the hour that followed, I was blindfolded, gagged, tied facedown to my bed, and raped by both."
Eight years after that horror, Lori Robinson published those words as an introduction to her guidebook for Black survivors and their loved ones, titled I Will Survive: The African American Guide to Healing from Sexual Assault and Abuse.
Since then, Robinson, who moved from Washington, D.C., to Detroit, has enjoyed a fulfilling, happy life. But on that night 20 years ago, she didn't know how, or if, she would recover.
"I remember asking if, after such assault, women went on to have normal lives, get married, have children, be happy," she writes in I Will Survive. "It sounds silly to me now, but on May 15, 1995, I found it inconceivable that someone could be normal, much less happy after experiencing what I had."
Silence and other hurdles
The circumstances around Lori's assault were atypical – there was more than one assailant, they were strangers, and there was a weapon involved. In more common circumstances – when the people know each other or are related; when alcohol is involved or there has been previous sexual/romantic involvement; when the perpetrator is a prominent figure; or when the survivor became pregnant – the decision to report a rape can be even more agonizing.
"I respect whatever anyone's choice is about whether or not to disclose, because everyone's doing the best that they can, at the time, with the information they have. And not everyone is in an environment where they get good information and support," Robinson stated.
"There's still too much silence, but it's not the fault of the survivors. It's because we as a community, as individuals, as a society, haven't done what we need to do to make disclosure a safe and preferable choice for anyone who experiences sexual assault."
'… A gradual process'
The men who raped Robinson had stolen her car, electronics and her landline cord. After carefully freeing herself from her bed, she mustered the courage to knock on a neighbor's door so she could call the police.
After the police she called her sister, who picked her up and took her back to her home. The following day, she called the D.C. Rape Crisis Center hotline. Later, her mother and sister accompanied her to her first counseling session. That evening, Robinson told her boyfriend and the next day he accompanied her to counseling, the first of several occasions.
Her memory is a blur after that first week.
"For like a good year after I was raped – I don't have many specific memories from that year. It's very fuzzy," she said. "[Healing] was a gradual process – it wasn't like I finished therapy and it was over."
A journalist, Robinson slowly channeled her pain into her work. About a year-and-a-half after the assault, she agreed to write an article on a freshman Spelman College student who maintained that four Morehouse College students – three of whom were on the basketball team – had gang raped her. Spelman was Robinson's alma mater; her own rape occurred the same week as her five-year class reunion.