Hawk meets with Southern Dallas for the first time
DIANE XAVIER | 3/9/2015, 8:36 a.m.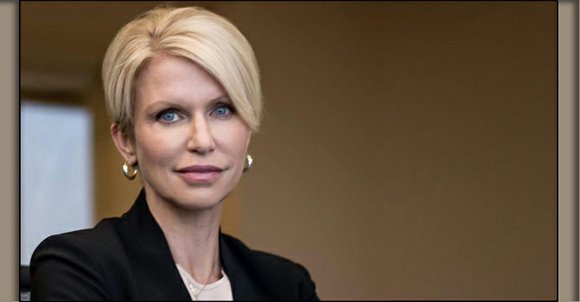 The Dallas Examiner
Residents of South Dallas packed the house during a town hall meeting to meet the new district attorney for Dallas County, Susan Hawk, at Concord Baptist Church on Feb. 16.
It was Hawk's first town hall meeting in Southern Dallas since she became district attorney in January.
"It's my hope that we can address some of these issues between law enforcement and the community, but also build some positive relationships based on trust, respect, understanding and encouragement," she said. "I want to spend as much time as we can talking about issues that matter to all of us."
Hawk defeated former District Attorney Craig Watkins in the November elections in a tight race. She became the first woman district attorney in the history of Dallas County when she defeated Watkins, ending his eight-year tenure in office.
"For the past 20 years, I have dedicated my entire career to the criminal justice system," Hawk said.
She served as a prosecutor for five years in the child abuse division before becoming a criminal court judge.
"As a prosecutor, I prosecuted the most violent types of offenses and as a criminal court judge, I presided over 30,000 felony cases in 11 years," she said.
Before taking questions from the audience, Hawk discussed what changes she would bring to the table as the new district attorney.
"As a judge, I was very discouraged by the number of offenders that were mentally ill," she said. "Those with mental health issues accounted for over 30 percent of those that were incarcerated. It's a huge problem in our criminal justice system and what we have been doing is only treating the symptom and this means that the same individuals would end up in my courtroom. To help reduce this number, I created the first mental health diversion program. It was a year-long program to help mentally ill offenders get the medical help they need and also counseling services they deserve. This way, we can help them get their lives back on track and help them get out of trouble."
According to Hawk, the program has been effective.
"We saw that these individuals had a 70 percent reduction in new arrests and a 67 percent reduction in recidivism," she said. "It was a privilege to create a program to see how this works. This is a perfect example of how we win outside the courtroom. I hope our office is able to redefine success by making a difference in someone else's life instead of winning a corporate battle. I believe that we can do this by shifting the focus of our office from prosecution to transformative justice."
Hawk said her goals include creating innovative law solutions that respect the needs of the community and still deliver equal justice.
"That means prosecuting our most violent offenders and the individuals that commit crimes in your neighborhood every single day and they come to the DA's office and receive the minimal sentence and go and repeat the same offense," she said. "We are going to change the way we prosecute those individuals."