Advocates for justice host 'Know Your Rights' town hall meeting
JESSICA NGBOR | 3/16/2015, 9:41 a.m.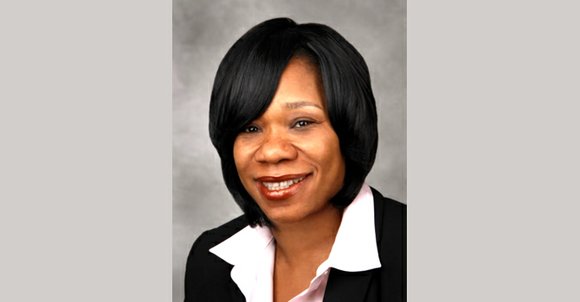 The Dallas Examiner
Police brutality is a major issue across the country. But it is also a local issue – one that Dallas residents have been concerned with for a long time.
Statistics from the Mothers Against Police Brutality show that since 2003 there have been over 68 deaths of unarmed individuals killed by Dallas police. In over 40 years, there have been no indictments.
Newly elected District Attorney Susan Hawk wants to put an end to this and promises that during her time in office, she will ensure that all police officers that commit an offense will be prosecuted.
"I think the most important thing I can do as your newly elected district attorney is to listen to the concerns and to see what we can do to make a real difference," Hawk said.
Prosecution and punishment is one step toward fighting police brutality. Prevention is another step. Knowing your rights and how to handle situations involving police officers is essential.
On Feb. 5, the National Bar Association and J.L. Turner Legal Association hosted a "Know Your Rights" town hall meeting at the Friendship West Baptist Church.
During the meeting, panelists addressed community concerns regarding police interactions with community and what they have been doing to minimize the problem. Dallas residents also had the opportunity to ask questions.
The speaker and panelist list included Pamela Meanes, president of the National Bar Association; state Sen. Royce West; Daryl Washington, attorney-at-law; Walter Higgins; Deputy Chief of Police Malik Aziz; Mothers Against Police Brutality; Pastor Fredrick Haynes of Friendship West Baptist Church; and Hawk.
Topics such as how search and seizure applies to citizens, bills, protesting and what to do when stopped by an officer were discussed.
"We have a real issue and it's bad in Dallas, it's bad in Houston," Meanes said.
Meanes reminded Dallas residents that the NBA dispatches lawyers in areas where protestors assemble to help them if they get arrested and give them advice. The association does not support incriminating acts.
"Yes you can assemble, you can do it peacefully, but you should do it with a purpose," Meanes said.
She conveyed that everyone should know their constitutional rights when being pulled over. Those rights include: the right to an attorney and the right to record the confrontation with the officer.
She further stated that it is important to remain calm and keep both hands visible throughout the stop. You should be prepared to tell the officer your name, show your license and present proof of insurance. Always tell the officer if you have a concealed weapon in the car, yet you should never consent to a search. Further questions not pertaining to the stop are not necessary.
Meanes encouraged everyone to download the "Know Your Rights" card from http://www.nationalbar.org and keep it accessible.
"These events are imperative because we die for lack of knowledge," Meanes said. "It's critical to educate people not to incriminate themselves so they can live to fight another day."
Time did not allow her to share what the NBA is currently working on, such as partnering with education leadership platforms like the 100 Black Men of America and others to work on different projects. They are also fighting against the Zero Tolerance bill in school that Meanes believes is unconstitutional.