Company offer gifts for mothers in crisis
DIANE XAVIER | 5/11/2015, 11:17 a.m.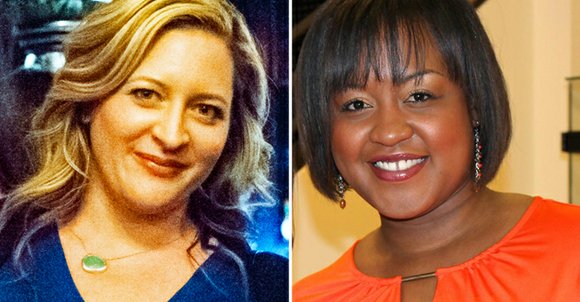 The Dallas Examiner
Being a mother can be one of the rewarding, yet one of the hardest and most challenging jobs. Mother's Day is a time to appreciate the hard work mothers all around the world put in to take care of their families.
However, family crisis can overshadow the blissful day.
One in every 4 women will experience some type of domestic violence in her lifetime and every year around 1.3 million women suffer from physical assault through an abusive partner, according to statistics from the Domestic Violence Resource Center.
Women who find an opportunity to escape their abusers may leave their homes with not much more than the clothes on their back. Last year, around 23,311 women and children in Texas received protective shelter from their abuser, according to the Texas Council on Family Violence.
One local business is hoping to make Mother's Day extra special by helping mothers in need and their children at the Genesis Women's Shelter and Support, an organization that works with women and children fleeing an immediate threat of domestic violence.
Two Men and a Truck, a full service moving company, is participating in the Movers for Moms program, an effort to collect essential care items such as soaps, shampoos, blankets, pillows, robes and give them as gifts during Mother's Day to the women at the Genesis Shelter.
"Our motto is 'Movers who care,' and we love partnering up with any organization that can help the community and love helping the less fortunate," said Carolyn Chynoweth, a representative from Two Men and a Truck.
The Movers for Moms program has been in existence for eight years. The shelter and moving company partnered on the project for two years.
"Our goal is to collect 250,000 items nationwide. And here in Dallas, our goal is to collect 2,500 items for these mom's and children," she said. "We want to collect these items because these are things women need on a daily basis and when they are leaving an abusive situation, they have to leave everything behind and anything we can do to help these women in the transition of their life and their daily need is critical."
The moving company has partnered with other businesses such as Celebrity Cafe and Bakery, as well as local schools, to collect these items. All of their DFW locations have drop-off boxes as well.
"Last year, we collected 2,000 items in Dallas and this year our goal is 2,500," Chynoweth said. "Our goals is to help these moms have a great Mother's Day, help them at these shelters and give them some comfort."
Bianca Jackson, senior director of Fund and Community Development for Genesis Women's Shelter and Support, said the organization serves about 1600 women and children every year.
"We see women and children who have been affected by domestic violence," she said. "We provide everything from emergency shelter and long-term counseling and care. Some of these women are leaving in the middle of the night when the abuser is at work or if he is in the shower. They walked away from everything and so they need clothing, toiletries and their children need coats and shoes. So it is important for the public to understand that the needs are common."