On a high note: Sharing a burger
SHARMAN MARSHALL-BURKS | 5/11/2015, 11:22 a.m.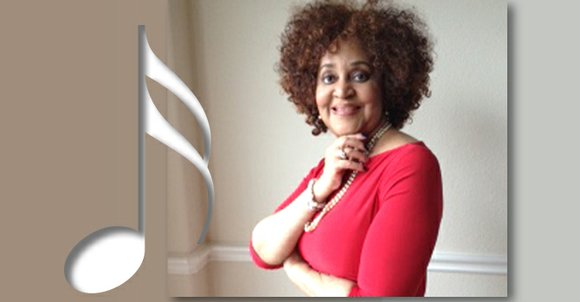 Imagin U Image Consulting
As good as it sounds, I am not talking about getting an In and Out Burger. When I think of sharing a burger, I imagine sharing a meal, passing along thoughts, ideas and testimonies. It's like offering some of your french fries. You know that those warm fries will satisfy their appetite, provides food for thought, and just maybe they won't eat all of your fries. Just the thought of sharing a meal with someone means that you feel comfortable enough, care enough and close enough to break bread with one another. What do we do when we partake in a meal? We sit down and we tell our stories, share our lives, our testimonies. Every now and then we should let our guard down, be willing to show our imperfections, and reveal our peaks and valleys. Here are some examples of what we should share and with whom. Remember, I am no expert but I am simply communicating thoughts I hope are receptive to you.
Share your personal stories with your close friends and acquaintances. They may remember your prior circumstances, but maybe not how it made you feel or what helped you heal. And when they share with you, remember to show empathy and not judgment. Most of all, just listen. You'll never know the impact of what lending an ear will have on another person. Sometimes people just want to be heard. We all need a shoulder every now and then.
Share your past with your children. Yes, I know sometimes we fear our children will repeat our mistakes if they know we did it. As parents we like to portray we have led perfect lives and didn't make any mistakes. We know that is not true. They need to know failure is the pathway to success. I have related the craziest stories with my son in an attempt to let him know my life has been less than stellar. By sharing, you become real in their eyes and open the lines of communication. However, the jury is still out in my case.
Share with a stranger. Sometimes life presents us with an opportunity to engage with a total stranger while we are standing in the checkout line at the grocery store or waiting room at the doctor's office. Maybe the casual conversation can lead to that stranger giving me hope and encouragement for that day and I can do the same for him/her as well.
When I first started on dialysis I was freaking out because I didn't want a fistula put in my arm, because I thought it would be disfiguring. I didn't want others to notice. Weird, right? Then I realized this scar gives me the opportunity to share what I had gone through and what God had delivered me from. I would miss my opportunity to share and uplift. To let others know that God still performs miracles, gives you a kidney, and that dreams do come true. We all have stories to tell, no matter how big or small. Your small is somebody else's big.
So the next time you order a burger and some fries, think of what you can share. A kind word, a smile, or a gesture can go a long way to someone who is having a bad day.
On a High Note!
"Do not forget to do good and to share, for with such sacrifices God is well-pleased."
– Hebrews 13:16.
I Imagin U sharing a burger!
Email me with your thoughts and suggestions at imaginustyle@gmail.com. Find out more at http://www.imaginu.com.