Lancaster ISD strives to improve education system, public image
MIKE McGEE | 5/22/2015, 9:35 a.m.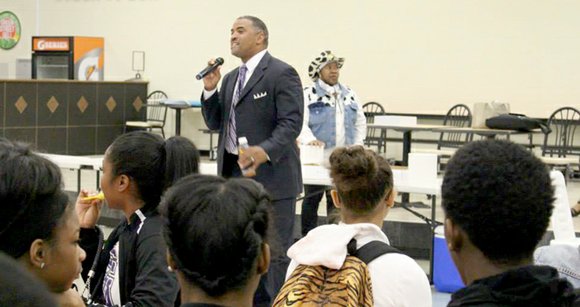 McFarland encapsulated the initiative with one phrase: "Sustainable success for our students."
Vision 2020 began in the fall of 2013 with a teaming of what McFarland described as "stakeholders" from Lancaster – parents, instructors, business leaders, clergy – to create a shared vision for the children of the district to become motivated and intellectually equipped to excel both in school and into 21st century adulthood.
"When you talk about transformation, it's more than about test scores," McFarland voiced. "What we're trying to do is transform this community to what I believe is – if we're really going to move this school to the next level – is going to take the entire community doing that.
"We know it can happen," he said in conclusion. "We just know we need to do it in a different way and that's our goal and our focus to do that."
As the lunch event neared an end, McFarland voiced that he was optimistic about the LISD and praised the results of the May 9 bond election. Lancaster had its highest recorded voter turnout with 73 percent of the vote in favor of the measure. The bond passage will allow for more instructional space at elementary and middle schools, will increase safety across the district, and will allow ninth grade students their own campus, according to the Lancaster ISD website.