Black leaders push for nationwide police reform
FREDDIE ALLEN | 5/25/2015, 8:25 a.m.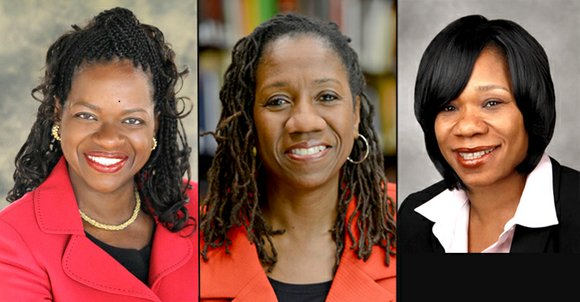 WASHINGTON (NNPA) – In the wake of the tragic death of Freddie Gray and the protests that followed in Baltimore, Black civic leaders continue to call for wholesale changes in policing and an end to police brutality in urban and predominately Black communities across the nation.
Barbara Arnwine, the president and executive director of the Lawyers' Committee for Civil Rights Under Law, a nonpartisan group that works to end racial discrimination and inequality, said that when the Civil Rights Coalition on Police Reform was formed, American society was long overdue for a concerted push to restructure policing in America and to prevent the killing of unarmed African Americans.
"We have been reactive, but we have also been proactively advancing a platform of policy reforms and recommendations for change," Arnwine said.
Those recommendations include the passage of the End Racial Profiling Act, the mandatory use of police body cameras, better accountability of the use and distribution of federal military weapons and equipment to local law enforcement, and reform to the grand jury process.
Cornell Brooks, the president and CEO of the NAACP, said that the conversations happening around police killings in Baltimore, Ferguson, Missouri, and beyond are painful reminders of how this whole issue hits home.
"The NAACP is headquartered in Baltimore and Thurgood Marshall, one of our greatest heroes, lived in the Sandtown-Winchester community where Gray was arrested," Brooks said.
"We know that when an African American man is 21 times more likely to lose his life at the hands of police than his White counterpart, this is a reason to be fearful and a reason to think about running, but it is certainly not a crime," Brooks said. "Freddie Gray is not just one victim. He stands in a long tragic line of victims that stretches across the length and the breadth of this country."
Brooks expressed confidence in Marilyn Mosby, the Baltimore state's attorney who filed formal charges against six police officers who were involved in Gray's arrest and transport to Baltimore's Western District police station.
"She did not punt this to a grand jury, which she could have done, but she chose instead as the prosecutor to take responsibility in bringing these charges which prosecutors in jurisdictions all over this country are quite able to do, but too often are unwilling to do," said Sherrilyn Ifill, the president and director-counsel of NAACP Legal Defense and Educational Fund Inc., a legal group that fights for racial justice and raises awareness of disparities. "This is a beginning, this is not a conviction."
Ifill said that the Gray case allows community stakeholders, civic leaders and law enforcement officials to have a deeper and richer conversation about this issue that has roiled the country since last year.
"This year the tide has shifted," Ifill said. "Why has it shifted? It has shifted, because cellphone videos have shown the entire the country the kind of brutality that many residents of this country live with in terms of their relationship with the police."