Walmart settles with Tracy Morgan after lawsuit regarding New Jersey Turnpike accident
Associated Press and Black PR Wire | 5/28/2015, 6:23 p.m.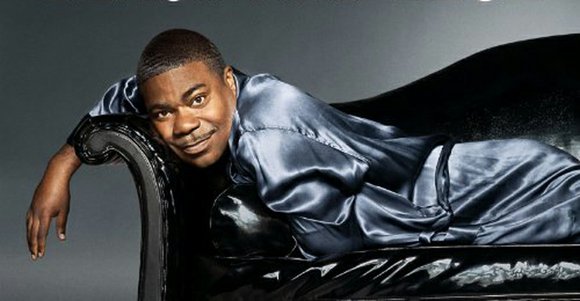 BENTONVILLE, Ark. & NEW YORK — Walmart and Benedict P. Morelli, attorney for Tracy Morgan, Ardley Fuqua, and Jeffrey Millea, today announced a settlement agreement, ending a lawsuit against Walmart arising out of a multi-vehicle accident on the New Jersey Turnpike that killed one man and left Morgan and two friends seriously injured on June 7, 2014.
A Wal-Mart truck slammed into the back of a limo van carrying Morgan and the others back from a show in Delaware last June. Morgan, 46-year-old comedian, suffered a traumatic brain injury, a broken leg and broken ribs.
Morelli said in March that Morgan wasn't fully recovered but was "working very hard to get better, physically, emotionally and mentally."
The former Saturday Night Live actor hoped to attend the SNL 40th Anniversary show, but was unable to attend.
Fuqua of Jersey City, New Jersey, and Millea of Shelton, Connecticut, also suffered serious injuries.
Comedian James "Jimmy Mack" McNair, 62, was killed in the crash. McNair, of Peekskill, New York, grew up with Morgan in New York City and was a friend and mentor to him over the years.

In January, Walmart settled a wrongful death claim with McNair's two children.
"Our thoughts continue to go out to everyone that was involved in the accident," said Greg Foran, Walmart U.S. president and CEO. "While we know there is nothing that can change what happened, Walmart has been committed to doing what's right to help ensure the well-being of all of those who were impacted by the accident. We worked closely with Mr. Morelli, and we are pleased to have reached an amicable settlement that ends this litigation. We are deeply sorry that one of our trucks was involved."
"Walmart and I worked diligently to reach this settlement for the plaintiffs and their families," Morelli stated. "Walmart took full responsibility for the accident, which we greatly appreciate."
A filing in federal court in Newark on Wednesday refers to a confidential settlement reached by the two sides, which was described as "amicable."
"Walmart did right by me and my family, and for my associates and their families. I am grateful that the case was resolved amicably," said Morgan,
The truck driver, Kevin Roper from Jonesboro, Georgia, faces several criminal charges, including death by auto, in state court. He has pleaded not guilty. According to reports, the driver indicated that he did not see the traffic in front of him suddenly down. He wasn't a defendant in Morgan's federal lawsuit.
According to the criminal complaint, Roper was operating the truck without having slept for more than 24 hours.
A preliminary investigation by the National Transportation Safety Board estimated that Roper was driving 65 mph in the minute before he slammed into Morgan's limo van on the New Jersey Turnpike. The speed limit on that stretch of the turnpike is 55 mph and was lowered to 45 mph that night because of construction.
Authorities said Roper apparently failed to slow for traffic ahead and then swerved to avoid a crash but instead his big rig smashed into the back of Morgan's limo.