Tough time for Black women – like Black men – with police
JESSE J. HOLLAND | 11/9/2015, 4:22 a.m.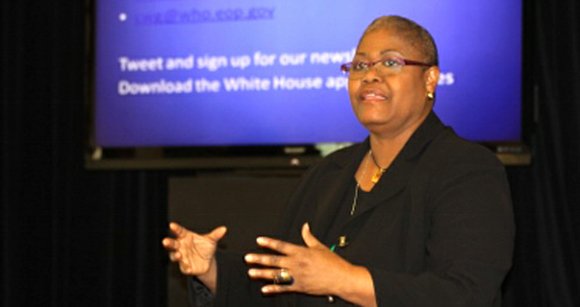 There were protests in Ann Arbor, Michigan, last year over the death of Aura Rosser, 40, who was shocked by a stun gun from one officer and shot by another. Officers said Rosser had a kitchen knife and moved toward them after a domestic dispute in her home. They were not charged.
Rosser was mentally ill and had not been taking her medication, officials said. They found illegal drugs and alcohol in her system. But advocates have questioned why police could not handle her without causing her death.
Police also were not charged after Natasha McKenna, 37, died in February, several days after struggling with Virginia deputies who tried to transfer her to another jail. The naked, mentally ill McKenna was shocked four times with a stun gun by five deputies in biohazard suits before she lost consciousness. Prosecutors did not file charges, calling her death a "tragic accident."
The case remains the subject of a federal civil rights investigation.
In July, Bland, a 28-year-old Chicago-area woman, was found dead in her jail cell three days after being arrested by State Trooper Brian Encinia for failing to signal a lane change in Hempstead, about 200 miles south of Dallas. Officials said she used a plastic bag to hang herself, a finding her family has questioned.
Her death has drawn the most attention, with activists pushing for explanations and demanding justice for female victims of police brutality through the Black Lives Matter movement and the #SayHerName social media activism.
Democratic presidential candidate Bernie Sanders mentioned Bland's name during the first Democratic presidential debate after meeting with her mother. The women who founded the Black Lives Matter organization are pushing for a Democratic debate focused solely on policing issues.
Campbell argued that it's worse for women. The majority of law enforcement officers are male, she noted, and "the reality of the power dynamic between the average women and man is there."