Black artists: Making waves at the Toronto International Film Festival
DWIGHT BROWN | 10/12/2015, 7:39 a.m.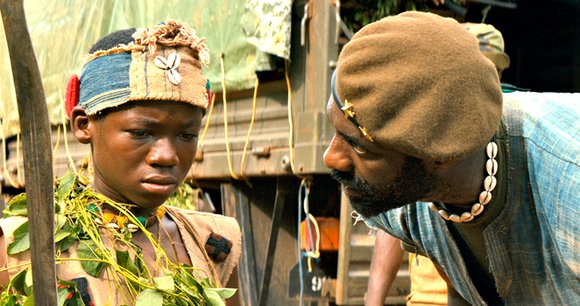 Price of Love 1/2 – Hermon Hailay, one of Ethiopia's top film screenwriters/directors, profiles women who sell sexual favors for money in this contemporary drama. A young taxi driver (Eskindir Tameru) comes to the aid of a prostitute (Fereweni Gebregergs) who is having difficulties with her pimp/john/boyfriend. While getting embroiled in her misery, he backslides into his own difficulties with alcohol and chewing khat (a flowering plant with amphetamine-type properties). The premise outweighs the film. Mulgeta Amaru's dazzling cinematography gets the colors to pop and makes the city of Addis Ababa look chromatic.
Thru You Princess – Two disparate souls, worlds apart, meet on the Internet. Samantha Montgomery, a.k.a. Princess Shaw, a down-on-her-luck singer in New Orleans, posts the acapella singing of her original songs on YouTube. In Israel, Ophir Kutiel, a.k.a. Kutiman, a producer, edits together her performance with clips of other musicians and provides backup instrumentation to her sound recordings. Her music goes viral. Director/writer Ido Haar's camerawork is invisible. It's as if Princess Shaw and Kutiman accidentally left the cameras on their computers on and let the world peek in. Brilliant documentary. Completely fascinating. Singing to an empty room has never been so revealing.
BLACK FILMS IN FILMS
Being Charlie – A troubled son fights drug addiction. In rehab, he romances a whacked out girl and is guided by a street savvy counselor, played by Common. Rob Reiner directs from a script written by his son Nick, a former addict, and Matt Elisofon. Script is filled with 12-step clichés. Direction is tepid. Common's regal, hip-hop demeanor keeps him above the fray.
Born to Be Blue * – Chet Baker (Ethan Hawke), a 1960s jazz trumpet player, was revered for his GQ looks and simplistic approach to the instrument. Miles Davis fractured melodies. Baker caressed them. He loved heroin, too. Jane (Carmen Ejogo, Selma), his girlfriend, helps him battle his demons. Director/writer Robert Budreau gets an able assist from cinematographer Steve Cosens in setting an entrancing retro mode. Hawke, physically miscast, acts his way out of trouble. Ejogo's interpretation of his lover is angelic. Kevin Hanchard portrays Dizzie Gillespie. Jazz never sounded so sweet.
Eye in the Sky * – Collateral damage during the war on terror comes into play in this tense thriller directed by Gavin Hood (Tsotsi, Wolverine), written by Guy Hibbert and featuring superb ensemble acting. An unmanned aircraft is ready to bomb an African home filled with terrorists. A little girl sells bread just feet away from the house. To bomb or not to bomb? Cameras on drones depict graphic images. Army officials (Helen Mirren, Alan Rickman) are hawkish, but others (Aaron Paul, Babou Ceesay, Half of a Yellow Sun) balk. A soldier on the ground (Barkhad Abdi, Oscar nominee Captain Phillips) intervenes. Absolutely riveting.
Keith Richards: Under the Influence 1/2 – Documentarian Morgan Neville (Twenty Feet From Stardom) spotlights Keith Richards in this thoughtful but superficial homage to the brains behind the Rolling Stones. When footage sticks to Richards talking, recollecting his life and musical influences, it's in tune. When he's walking down a street clothed like an aging runway model, it's flat. Music producer and drummer Steve Jordan is the angel that guides the elder statesman of rock and roll through the production of a new album.