Why did the Post single out Black chamber leader?
KHALIL ABDULLAH | 10/12/2015, 6:57 a.m.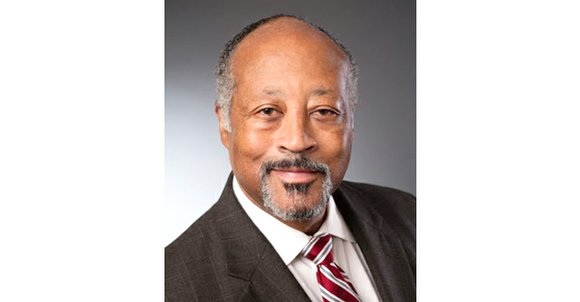 Many in Washington who follow policy debates, particularly as those discussions and subsequent legislation would affect minority-owned businesses, are familiar with Harry Alford and the organization he leads, the National Black Chamber of Commerce.
From the organization's inception in 1993, Alford has taken decidedly pro-business and pro-minority business stances on a host of issues: from a demand to include minority-owned accounting and financial firms to monitor the $700 billion bank bailout in 2008 in what was initially a sole-source contract to two non-minority firms to recent advocacy in opposition to legislation that would have terminated all affirmative-action programs inside DOD. This short list does not begin to do justice to the breadth of Alford's concerns.
One can have well-grounded disagreements with aspects of Alford's positions – or even reject them whole-cloth – but it seems easy to understand why he takes the positions he does. As the head of a business chamber, Alford represents the interests of his members. He has done so publicly and unapologetically.
This, in part, is what is so troubling about a front-page profile of Alford that The Washington Post published on Tuesday.
The piece chronicles Alford's campaign against new EPA rules to restrict ground-ozone emissions, or smog. Alford contends that the rules would undermine businesses and hamper employment, especially minority employment, in the process.
In and of itself, that hardly seems worthy of a front-page profile, particularly since other business groups raised similar objections and since the article itself acknowledged that Alford was "a veteran of multiple campaigns to quash regulations …"
So what makes Alford, a self-professed conservative, worthy of such coverage? The hue of his skin? "In smog battle, industry gets help from unlikely source: black business group," blared the headline to the article by Joby Warrick.
Presumably, what made the National Black Chamber of Commerce's support of industry so "unlikely" was not that it is a business chamber. No, it is that this business chamber happens to represent African American members.
Warrick is a seasoned journalist and a Pulitzer Prize winner, but this piece resonates with a disappointing tone-deafness. The absurd and offensive implication here is that it is somehow odd that an African American business group would support the interests of businesses. The Washington Post thus demonstrates a kind of twisted double standard.
The Washington Post does not, for example, question that fact that Thomas J. Donohue, the president of the U.S. Chamber of Commerce, opposes the EPA rules for much the same reason that Alford opposes them. And why doesn't it question Donohue's position? Because Donohue is the head of a business chamber, and heads of business chambers protect the interests of their members against policies they view as hostile to business.
Readers are not well served by the glaring omission in the story's opening paragraphs:
For years, the air over central Pittsburgh has ranked among the country's dirtiest, with haze and soot that regularly trigger spikes in asthma attacks, especially among the urban poor. So it might have seemed odd that a Black business group would choose this spot to denounce proposed restrictions on smog. But that's exactly what the head of the National Black Chamber of Commerce did this month. Alford appeared before some of Pittsburgh's African American leaders to urge opposition to a White House plan for tougher limits on air pollution.