Trends of Black abortion: Getting to the heart of the matter
KENYATTA GIDDINGS | 10/19/2015, 9:59 a.m.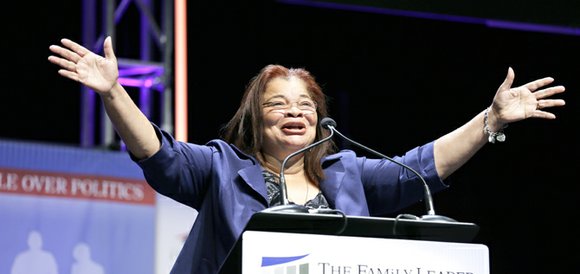 The Dallas Examiner
While the number of abortions and abortion clinics continues to decline across the country, African Americans still make up approximately 30 percent of the abortion rate, according to a study released last year by the Alan Guttmacher Institute, a worldwide sexual and reproductive health research, policy analysis and public education institute.
The 2013 rate of abortions has decreased about 6.2 percent since 2011, when African Americans made up 36.2 percent of the abortion rate, Black women still had the highest abortion rate with 459 abortions per 1,000 live births – that is 414,714 abortions among Black Women across the nation, according to the Centers for Disease Control and Prevention.
While provisional 2014 Texas abortion data is not broken down by race or ethnicity, trend and statewide restrictions on abortion clinics and medical processes suggest that numbers will be down across the board.
In the Black community however, there are influential leaders who insist Black women are targeted for these procedures throughout the nation.
"I noticed that many of the abortion mills were on or near streets named after my uncle, Dr. Martin Luther King Jr.," said Dr. Alveda King, director of African American Outreach for Priests for Life. "There's deception implying that my uncle would have supported abortion."
In 2013, African American births totaled 8,190, approximately 300 more than half of the abortions Blacks had performed in the same year.
"These upside down numbers – where you've had more abortions than births – is startling," King said. "It has been well known that the number one killer in the African American community is abortion."
While abortion does decrease the amount of Black lives in the Metroplex, many medical professionals continuously state that abortions are relatively safe. The Guttmacher study stated that abortion is one of the safest surgical procedures for women in the United States – with complication occurring in less than 0.5 percent of abortions and the risk of death being about one-tenth of the risk associated with childbirth.
"There are no health repercussions as a direct result of an abortion," said Dr. Robert Martin, a Dallas-area OB-GYN.
However, pro-life advocates and those who have experienced an abortion remain concerned about how abortions affect a woman's mental health.
King has testified to having spent 25 years or more counseling women "whose hearts and minds have been fractured by abortion." She stated that many women don't fully experience the emotional impact of the abortion until triggered by a later event that brings a fuller perspective of the surgery.
"I know the agony of choosing abortion and I know how hard it is not to choose an abortion," said Juli from Thrive Women's Clinic, a faith-based women's resource center that doesn't perform or refer abortions. "I'm a single mother of three as well, so I know that all of the choices are hard. I have compassion for women in that situation."
Just after graduating from college, Juli had an abortion at age 22, six years before she would give birth to her first child. She made her choice greatly due to the worry of the financial woes that come with raising a child. No friends, family or mentors were involved in Juli's decision to have an abortion.