Across the Nation
Across the Nation | 10/26/2015, 8:25 a.m.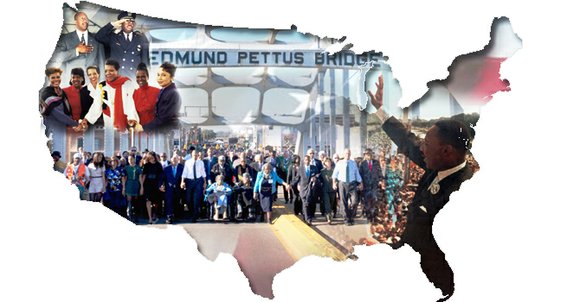 DOJ monitoring probe into teen's death
MEMPHIS, Tenn. (AP) – U.S. Rep. Steve Cohen says the Department of Justice is monitoring the state investigation into the fatal shooting of a Black teenager by a White police officer during a traffic stop in Memphis.
Cohen's office on Monday released a letter from the Justice Department saying it is aware of the death of 19-year-old Darrius Stewart.
The letter says the department will determine whether any additional investigation is necessary once the state's probe is completed. The letter says the department will take "appropriate action" if there is a violation of federal civil rights statutes.
Shelby County District Attorney Amy Weirich is reviewing the Tennessee Bureau of Investigation's report about the July 17 shooting of Stewart by Officer Connor Schilling. Weirich says she will determine whether criminal charges against Schilling are warranted.
Five St. Louis churches fires under investigation
ST. LOUIS (AP) – Fires have been set to five predominantly Black churches in the St. Louis area.
Police are looking for suspects and a motive. St. Louis Fire Capt. Garon Mosby would not rule out the possibility of a hate crime directed either at churches or at African Americans.
Since Oct. 8, fire has damaged five churches, all within a few miles of each other in north St. Louis city and county. In each case, the front doors were set on fire. Damage has ranged from a few hundred dollars to the near destruction.
The fires add to racial angst in an area still reeling from a police shooting and unrest in Ferguson last year.
The U.S. Bureau of Alcohol, Tobacco, Firearms and Explosives is helping with the investigation.
Racist song played before Virginia game
RICHMOND, Va. (AP) – The principal of a suburban Richmond high school has apologized to his counterpart at a predominantly black city school for a song with racist lyrics that was played before a Friday night football game.
Henrico County school officials told the Richmond Times-Dispatch they have identified the student they suspect is responsible and the student will be disciplined.
The song was played over the public address system during warmups by players from the county's Glen Allen High School and Richmond's John Marshall High School.
The parody is based on the 1980s Disney animated television show DuckTales. The pre-game version included offense depictions of African Americans and racial slurs.
Glen Allen school administrators said songs are typically reviewed before they are played, but this wasn't.
The game was played without incident.
Officials, groups push for hate crime law in Indiana
INDIANAPOLIS (AP) – At least two Indianapolis-based officials and two organizations are calling upon state lawmakers to establish a hate crime law.
Democratic state Rep. Gregory Porter of Indianapolis has been advocating for at least 15 years for legislation to increase penalties for crimes motivated by biases, including race, gender and religion. He drafted a hate crime bill, but it failed last legislative session, with opponents contending it's not necessary because of the federal hate crime law.
Marion County Prosecutor Terry Curry has joined Porter's effort, arguing that the state law is necessary to show hate crimes won't be tolerated in Indiana.
The proposal also is supported by the Indianapolis Urban League and the Indianapolis Jewish Community Relations Council.
Indiana is among only five states without a hate crime law.