Around the State
Special to The Dallas Examiner | 9/14/2015, 10:47 a.m.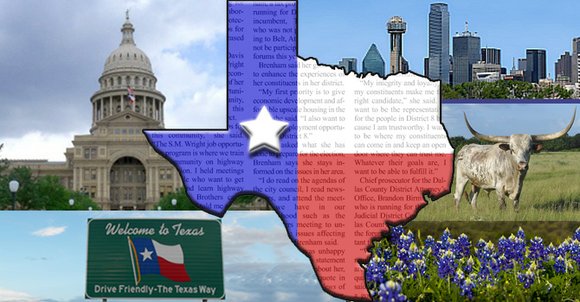 Special to The Dallas Examiner
The American Red Cross will partner with 9/11 Day to offer individuals a chance to help others and commemorate the events of Sept. 11 by giving blood or volunteering their time with the Red Cross.
9/11 Day was launched in 2002 as an annual day of service to honor the victims and heroes of Sept. 11. Since then, it has evolved into the largest annual day of charitable engagement in the U.S. and was designated as a National Day of Service and Remembrance by the U.S. Congress in 2009. Each year tens of millions of people participate.
"This annual observance increasingly resonates with people with each passing year, for the benefit of countless people and communities in need, and that's surely gratifying," said Jay S. Winuk, co-founder of 9/11 Day. "Those who participate are making a real difference. The Red Cross is an ideal partner to engage people to step forward, and we're confident that blood donors, volunteers and organizations will answer this call for help while honoring the heroes of 9/11."
Winuk lost his brother Glenn J. Winuk in the 9/11 attacks. Glenn, an attorney with Holland & Knight in downtown Manhattan, served as a volunteer firefighter and EMT for almost 20 years. After helping evacuate the law offices where he was a partner, he raced to the nearby World Trade Center's south tower to help with rescue efforts. He died when that tower collapsed – a borrowed first-response medical kit was found by his side.
"Giving blood is a fitting way for people to remember those who lost their lives on 9/11 and to honor the first responders who rose up in response to the attacks and those who serve and protect communities every day," said Jan Hale, communications manager of the Red Cross Central Plains Region.
Blood donors of all types – especially AB, O negative, A negative and B negative – are encouraged to give. Type O negative is the universal blood type that can be transfused to patients of any blood type. It is often used to treat trauma patients and is always in demand by hospitals.
"Giving the gift of life to someone else is a way to continue the healing process in the face of tragic circumstances Americans couldn't imagine before that day," said Donna M. Morrissey, director of national partnerships for Red Cross Biomedical Services.
Red Cross hosted nine blood drives earlier this week. There are still several opportunities for those who would like to observe the 9/11 National Day of Service and Remembrance by donating blood. Visit http://www.redcrossblood.org to download the American Red Cross Blood Donor App and make an appointment to give at one of the following locations:
Thursday
• 9 a.m. to 2 p.m., Intellicenter, 3701 Regent Blvd., Irving
• 9 a.m. to 3 p.m., Baylor Medical Center, 4343 N. Josey Lane, Carrollton
• 11 a.m. to 4 p.m., Baylor Medical Center, 5601 Warren Parkway, Frisco
Friday
• 9 a.m. to 2 p.m., Lively Pointe Recreation Center, 909 N. O'Connor, Irving