Dr. Hinojosa named as lone finalist for Dallas ISD superintendent
Special to The Dallas Examiner | 9/26/2015, 8:21 a.m.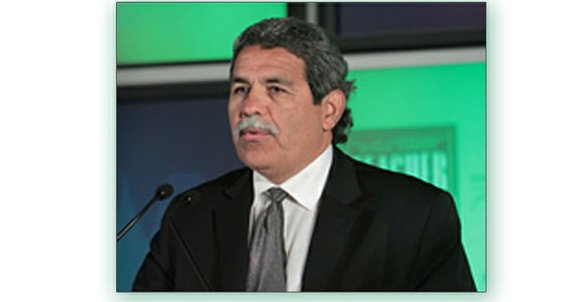 Special to The Dallas Examiner
Dr. Michael Hinojosa, who has served as the interim superintendent for the Dallas Independent School District since trustees unanimously approved his appointment on June 26, has been named as the lone finalist to serve as superintendent of schools by the Dallas ISD Board of Trustees.
"I am honored and excited to work alongside the talented leadership team, school leaders and teachers as we work to prepare all students to be college- and career-ready," Hinojosa said. "We will continue toward making Dallas ISD a premier urban school system."
The appointment followed a called meeting of the trustees on Sept. 15 at the Dallas ISD administration building. The law requires the trustees to wait 21 days before making the appointment final. Until then, Hinojosa will continue serving as the interim superintendent.
"Our board is pleased to have Dr. Hinojosa back in a permanent capacity. In just a brief time since his return, he has proven to be the steady and experienced hand needed to guide Dallas ISD," Board President Eric Cowan said. "Dr. Hinojosa is committed to working with the Trustees as we work to graduate students that are college and career ready. We have much work to do, and we are all ready to get started."
Before resigning from the district and leaving on June 30, 2011, Hinojosa served as the superintendent from 2005 to 2011. During that time, he worked with the board to lay the foundation for the district's new teacher evaluation system that later became the Teacher Excellence Initiative.
Dallas ISD also reported that under his leadership, the graduation rate improved five consecutive years, voters approved a $1.35 billion bond program, and the district opened several new schools.