God's got me: Suviving cancer with faith, courage
MIKE McGEE | 4/8/2016, 11:09 a.m.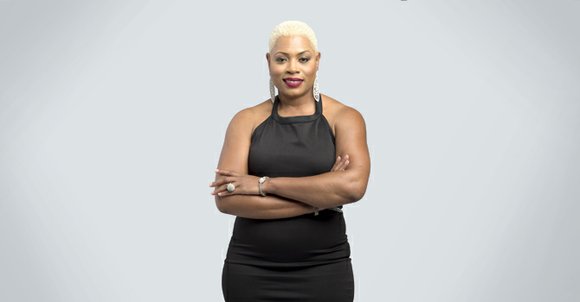 The Dallas Examiner
Stafon Harris-Jackson, creator of the CNJ Cancer Foundation, has known an excess of illness, pain and loss in her 47 years.
"I received an emotional blow when my two-year-old daughter, Cherae, was diagnosed with stage 4 neuroblastoma in July 1998," the Arlington resident wrote in a biographical statement, describing the dramatic effect cancer had upon her family.
"She received her wings in September 1999, at the tender age of three."
Additionally, Harris-Jackson has had to cope with the murders of her father and her brother in separate acts of violence, as well as the end of her marriage, and weathering a crisis of doubt in her Christian faith while working and raising her surviving daughter, Kaila.
Then, there has been the battle for her own physical wellbeing.
"On April 19, 2010, I was diagnosed with colon cancer. I was shocked, because I was 40 years old at the time, and healthy, or at least I thought I was," she wrote.
During a recent interview, she opened up about her illness.
"Within the last … five to 10 years or so, colon cancer has been on the rise in our African American community," Harris-Jackson pointed out. "It's 45 percent higher in African Americans than any other group out there. We are to get our screenings at age 45. Thirty-three percent of us are not getting our screenings as we should."
She indicated that her message is especially urgent due to a substantial rise in colon cancer rates for Black women.
Symptoms include a change in bowel habits, rectal bleeding, blood in stool, abdominal pain, weakness and fatigue, or unintended weight loss, according to the American Cancer Society – none of which Harris-Jackson experienced.
"I had perforation of the colon," she remarked on the unusual way her cancer was discovered after medical personnel found that part of her intestine had broken loose internally. The single mother revealed that her daughter found her late at night at home, slumped over on the floor in pain, after a bout of what she initially thought to be food poisoning.
"I ended up in the hospital and woke up two days later to a doctor telling me that I have colon cancer," she said. "All I could think about was, I wanted to go home. That's the first thing that came out of my mouth."
She soon after recalled the ordeal that Cherae had undergone.
"It was hard for me to think about it," she confessed. "It was hard for me to wrap my mind around it."
After a grueling, yet ultimately successful, fight against the stage IIB disease, Harris-Jackson was traumatized to learn her physical battle had not ended.
"In 2013, my colon cancer had returned," she wrote further in her biography; the cancer had metastasized to her ovaries.
In a more weakened state she had to deal with the biological toll of IVs, surgery, chemotherapy and spending day after day in a hospital. That was only part of her struggle.
"I could not work, which meant that I could not pay my bills. I was in a terrible situation, yet I remained determined to kick cancer's butt," she penned.